Latest IT Trends Azneem Bilwani Engrossed in ABTACH LTD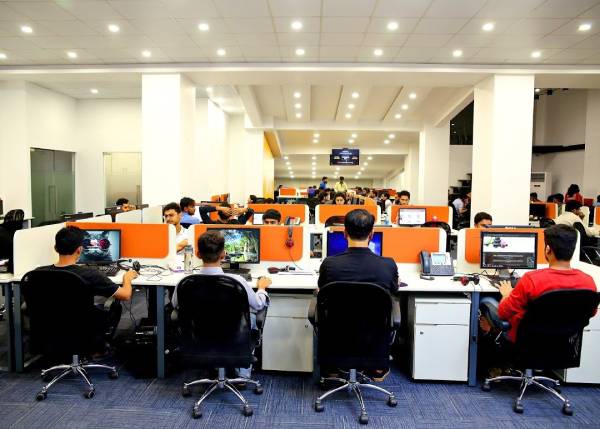 Emerging latest IT trend becomes an integral part of every IT industry. This is why Azneem Bilwani the chief executive officer of ABTACH LTD integrates each trend to brighten up the future of the company. He mentioned,
"Today, technology is upgrading at a rapid pace, which is why we are enabling the new technological trends and integrating emerging technologies to accelerate the growth of the company. And, we are looking forward to providing innovative IT solutions to our clientele. We feel pride in delivering top-notch IT solutions globally. The massive turnover speaks about the acuity of its founder."
Since its beginning, ABTACH LTD made an incredible contribution to the progression of IT-related products and services. This firm is considered as the breeding ground for many tech professionals. They have found ABTACH LTD a prospering platform to boom and succeed eventually.
The CEO Azneem Bilwani says "ABTACH has more like to be an institution rather than a software house." The firm is designed to provide career opportunities to new talent and aims to polish their skills. Keeping customers satisfied is the firm topmost priority. The firm follows the latest marketing trends that is why they provide high-tech software, tools, and other equipment to employees in order to with a high level of professionalism.
1. Augmented Reality
Each person knows how augmented reality changes the world of consumer marketing. As per the research, its growth is estimated to reach $117.4 billion. Today, augmented reality becomes the effective marketing strategy that businesses want to integrate into their digital marketing tactics. So, Azneem Bilwani the CEO of the company incorporated cutting-edge solutions to improvise the digital marketing of clientele. Even in the app development phase, they are willing to boost the effectiveness of gaming and entertainment apps and enhance user experience.
2. Artificial Intelligence
Artificial intelligence becomes the buzzword these days, as it continues to become the latest marketing trend adopted by each size of the firm. The AI is known due to its superiority in the app development area such as speed recognition, ride-sharing, smartphone personal assistance, and many more. However, its use in content marketing is highly prominent. It is expected that the Artificial Intelligence market will grow to $190 billion by 2025, which is why Azneem Bilwani is willing to incorporate this strategy in ABTACH LTD.
3. Edge Computing
The new marketing trend that Azneem Bilwani tends to watch out for is cloud computing. This trend of Information technology becomes mainstream. Many businesses are looking forward to migrating to a cloud computing solution. However, edge computing increases the use of Internet of things devices. Edge computing is used to process time-sensitive data in remote locations.
4. Internet Of Things (IoT)
Another dominating trend that Azneem Bilwani incorporates in the ABTACH LTD is the Internet of things. Over the past few years, the Internet of things becomes the dominating IT trend. So, the firm also integrates this trend of Information technology to facilitate their customers with top-notch results.
5. Metaverse
The firm also incorporates the Metaverse marketing trend to deliver premium services to the customers. Metaverse is the buzzword that leading brands are looking for to create effective marketing strategies. So, Azneem Bilwani is willing to deliver the latest marketing trend to facilitate their clientele with modern approaches.
6. Strategic Video Marketing
Over the years, video marketing becomes the most popular and effective marketing to educate customers. However, video marketing provides interesting information and tries to engage your targeted customers effectively. ABTACH LTD is using advanced tools that help to design your content that meets the demand of customers. Whether you want to create shoppable videos, social media video advertising, interactive video, live video streaming, or optimize video for searches, they surely create engaging videos.
7. Creating Interactive Content
Another fastest-growing digital marketing trend these days is interactive content. Almost 93% of marketers rate interactive content as the effective and highly responsive content that engages readers. So, the content creators at ABTACH LTD must create appealing, informative, and interesting content that engages your customers.
8. Conversational Marketing
Conversational marketing is high in demand today. Customers usually prefer conversational marketing rather than traditional. As they have a platform, where the customers discussed each requirement with their customers. So, ABTACH LTD also focuses to integrate this marketing trend to develop the instant connection between marketers and their valuable customers. They create chatbots to deliver 24/7 customer services to the targeted customers.
To Wrap Up the Things
Azneem Bilwani the Chief executive officer of ABTACH LTD is keen to follow the latest trends of Information technology to deliver valuable customers. However, the success of this firm is not the result of one-night efforts. The consistent struggle and strategic approach of Azneem Bilwani take the firm to the top position.