'Lady Hut Apparels' Is Picking Up Steam Across Kashmir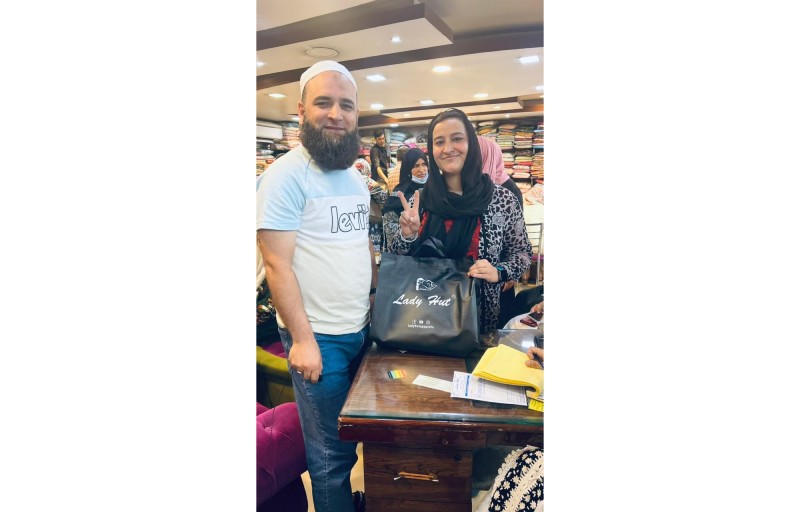 'Necessity is the mother of invention.' This quote fits accurately to the diverse choices of clothes we have today. Our necessities, starting from our daily routine and job profile to the random weather changes that can be seen lately, have been greatly instrumental in the invention of new clothing designs and various materials of fabric. Our apparels are designed to suit the individual as well as the universal needs. From the daily comfort in one's house to the most sophisticated look in the world of professionals, apparels have been reformed and renewed as many times as required and have been continuously evolving to transition from the old to the new fashion.'Lady Hut Apparels' ,thus, becomes the one stop solution that fits in all your necessities and suits the taste of your wardrobe too.
The Kashmiri brand introduced by Khalid Bashir gives its customers a wide range of choices to get ready, be it for a small party or an amazing event. The pile of collections here at the store is enough to befuddle anyone. The bright and charming colours, the aesthetic patterns of the apparels are already appealing at the first glance. These collections open up to Bridal Dresses, Pakistani Suits, Designer Dresses, Digital Printed Lehengas, Partywear Dresses, Latest Tie and Dye dresses, Floral Sharara Dresses, Pure Banarasi Silk Sarees and Collection of Bride's Imported Net Suits with Detailed Handwork. It would not be wrong to refer to these outfits as 'work of art'.
Khalid Bashir, making the best of use social media, makes his brand visible on instagram through frequent posts of his collections. The success of this brand can be marked by the popularity it has gained through the social sites within such a small gap of time. This brand has 150K subscribers on its youtube channel,250k followers on Facebook and 242K followers on instagram. People are obsessed with the collection of 'Lady Hut Apparels' and this can be claimed by the frequent number of online orders through their website.
The brand is birthed by Lady Hut Private Limited which has now become a registered company with its own trademark. This apparel brand established by Khalid Bashir in Kashmir is already picking up steam in the distant places.The brand's dignity lies in Khalid Bashir's efforts of reawakening the traditional spirit of apparels and preventing the coming generations from forgetting the essence of their cultural clothing.