Knightbird says she's 'crying' after the end of 'AGT': not 'how the story should have gone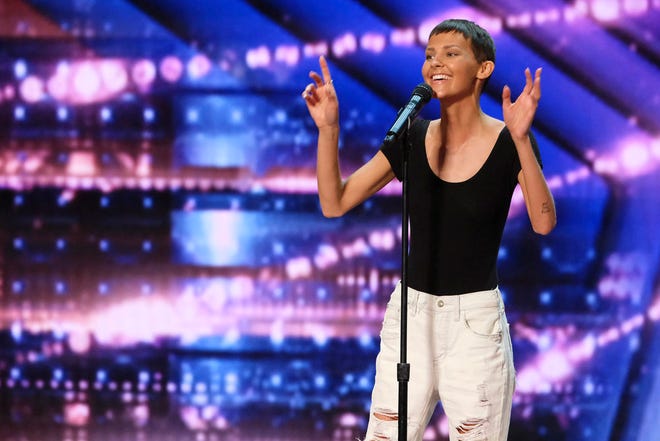 The ending of "America's Got Talent" was bitter for Nightbird.
"The story didn't go that way," she wrote on Instagram on Wednesday.
The Golden Buzzer singer, who withdrew from the talent contest after her cancer battle took an "even worse turn" in August, revealed she missed the finals. Magician Dustin Tave finally won the title on Wednesday.
"It's very difficult for me not to get on stage for the finals this week," wrote Knightbird, whose real name is Jane Markzevsky. "I'm sure you've never seen anyone win so hard and lose so hard at the same time."
She continued: "I am angry and crying and there is hope with everyone who needs to be angry and cry and hope tonight."
'America's Got Talent' Finale: Wizard Dustin Tevela Wins Season 16 in Star-Study Finale
The Ohio singer won the hearts of Americans during the emotional performance of her original song, "I'm OK," which shed light on her fight against cancer. During her audition, which aired in June, Markzevsky said she had a 2% chance of surviving "with some cancers of my lungs, spine and liver" … but not 2% to 0%. Two percent is something. "(Her audition performance has over 37 million views.)
At the time, Markzevsky told the judge, "You can't wait until life becomes harder now to decide to be happy." Cowell sighed and said her song "I really got it."
Cowell hit his iconic Golden Buzzer, which automatically sent Markzewski to a live show that began in August, but the singer declared that her "battle with cancer is demanding all my energy and attention."
On August 2, she wrote on Instagram, "I'm so sorry to say that I won't be able to move on this previous season." That already. "
Although Markzewski could not make it to the finals, Cowell had no doubt she would have done it all by the end. "I know she would have made it to the finals tonight. We're all sending her our love tonight," he said at Tuesday's finale.
Cowell told people he talks to Markzevsky "once every two weeks" and that British judges regularly share health updates with viewers. On Tuesday, he said, "She's doing better."
In August, Markzevsky literally returned to "AGT" and thanked the audience for all the love.
"I can't thank you enough for the opportunity to share my story, and we see such a beautiful picture of the human soul," she said. "
Cowell said Markzevsky made the right decision to focus on "your well-being, your health and your recovery."
"You decided, right, that your health was your priority, and I know that the last time you spoke, you said you thought you were disappointing people," Cowell told her with tears in her eyes. "On behalf of all of us, you didn't disappoint anyone. Even if you didn't compete – you already won."