Jonah Hauer-King as Prince Eric and Halle Bailey as Ariel in Disney's live-action The Little Mermaid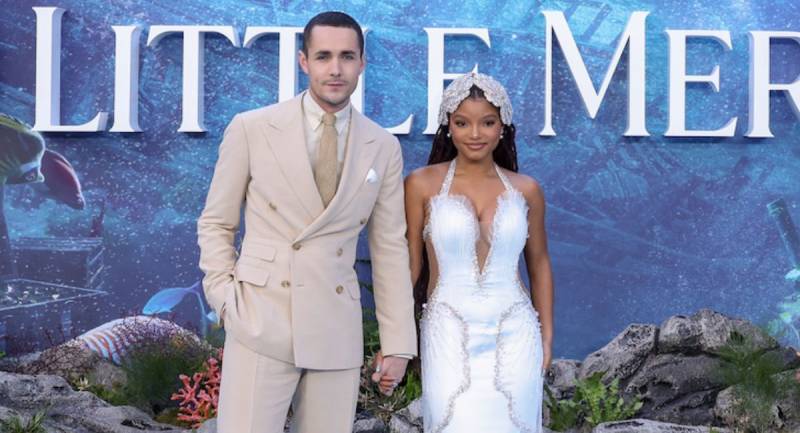 The surprisingly realistic redo of The Little Mermaid is set to make a big appearance on Disney+ on Wednesday, September 6. The film initially delivered in performance centers on May 26, putting its Disney+ debut a little more than 90 days after the fact.
The mermaid (and merman) existing apart from everything else may be springing up on screens right now in Barbie, yet Disney might want to advise you that The Little Mermaid likewise came out this year. In the event that you didn't come to the theater to see Halle Bailey's star-production turn as the surprisingly realistic Ariel and you've been waiting for Disney+, uplifting news: it debuts there September 6.
As indicated by a Disney press release, the streaming appearance carries with it reward content, including king triton (Javier Bardem's) execution of the melody "Impossible Child," composed by Alan Menken and Lin-Manuel Miranda, in addition to "Passing the Dinglehopper",(a feature that's available elsewhere, described as follows: "Ariel met Ariel when Halle Bailey worked with Jodi Benson—the voice of Ariel in the original animated movie—who appears in a clever cameo in the live-action film"), and the plain as day "Under the sea – Tune Breakdown.
Disney's vivified The Little Mermaid made more than $211 million in the cinema world and turned into a success on home video, promoting melodies like "Under The sea" and "Part of Your world." The forthcoming film depends on the brief tale by Hans Christian Andersen and the 1989 Disney enlivened film by Ron Clements and John Musker.