Join the Elite Ranks of Showjumping Royalty: Krystal Kelly's Unrivaled Expertise and Guided Coaching for Aspiring Champions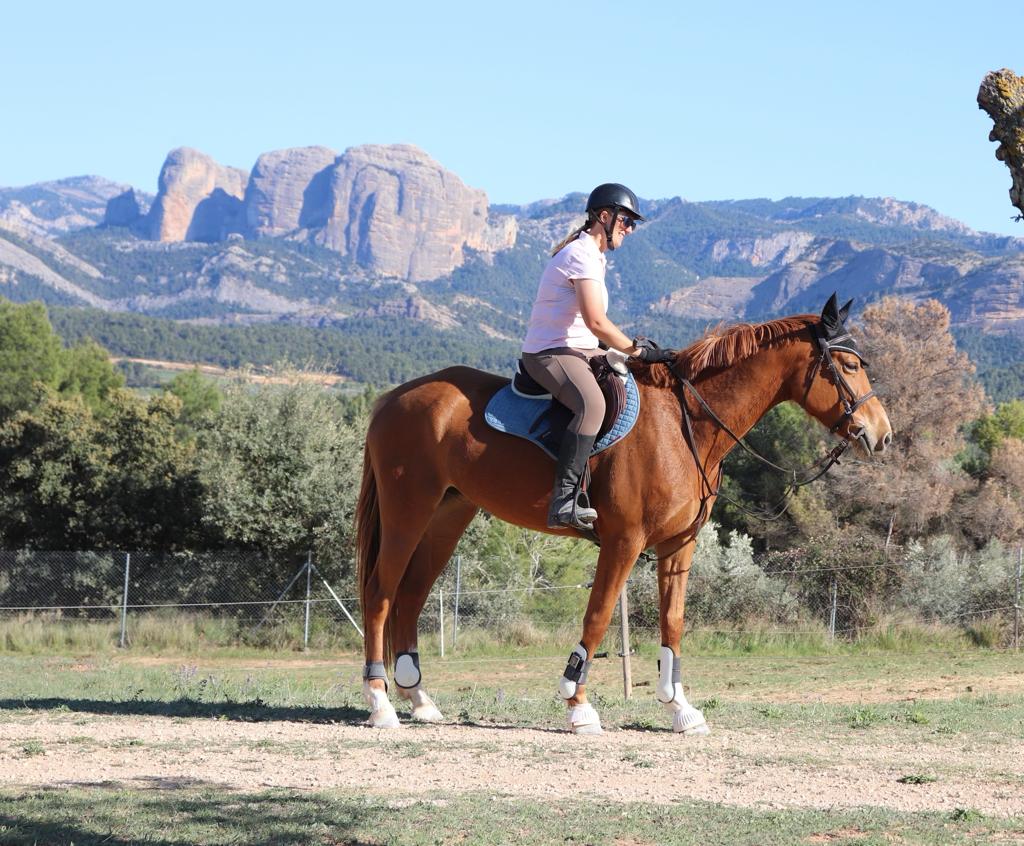 Creating World-Class Riders, One Hoofbeat at a Time
Krystal Kelly, the visionary CEO of The International Equestrian, has set her sights on raising the standards of equestrian sports worldwide.
With a specific focus on the showjumping industry, she (@coachkrystalkelly) aims to level the playing field, allowing amateur riders to ascend the ranks and compete against the very best.
Her revolutionary approach combines cutting-edge technology with bespoke coaching programs, providing unparalleled one-on-one support to competitive riders who were previously denied access to top-level coaches.
Empowering Riders through Technology: The Horse Riding Lessons App
Krystal's dream project, the Horse Riding Lessons App, has transformed the way riders train their horses for competitions.
This groundbreaking app offers guided audio lessons for each discipline, enabling competitors to cross-train their horses effectively. With hundreds of audios and new lessons added every month, riders are never short of fresh and engaging material to enhance their skills.
As if that weren't enough, the app also includes Ride Along Stories, an innovative approach to improving rider fitness and balance, taking them on virtual adventures to new countries.
Unlocking Potential: Bespoke Coaching Programs
At The International Equestrian, riders benefit from a comprehensive range of coaching programs tailored to their specific needs and budgets.
From the acclaimed 90-day Riding Masters Academy to the exclusive VIP Inner Circle, and even prestigious in-person coaching packages at the private yard in Spain during European showjumping tours, Krystal and her team leave no stone unturned in their quest to unlock riders' full potential.
Challenging the Status Quo: Transforming Equestrian Education
By revolutionizing the equestrian industry, The International Equestrian challenges the conventional notion that top-notch training requires physical presence.
With the Horse Riding Lessons App and bespoke coaching programs, riders can receive world-class instruction and support from professional coaches, no matter their location.
Embracing technology has allowed the company to connect riders globally, elevating the standards of the sport and transforming lives.
As Krystal astutely observes, "Technology is the glue that binds us, enabling us to raise the standard of our beloved sport."
Overcoming Adversity: A Triumph Amidst a Global Pandemic
In the face of a global pandemic, The International Equestrian emerged as a beacon of hope for riders worldwide.
Despite the chaos and uncertainty, Krystal's unwavering belief in the power of virtual coaching compelled her to establish the company.
Overcoming initial skepticism, she proved that remote coaching not only works but thrives in delivering outstanding results. Testimonials from countless riders and the undeniable proof of their achievements have silenced the doubters and inspired a wave of believers.
Redefining Coaching Excellence: Personalization and Unparalleled Support
The key to The International Equestrian's success lies in its commitment to personalized coaching.
Unlike other companies that simply provide generic videos, Krystal and her team offer dedicated 1:1 coaching, video critiques, and technical feedback.
With unparalleled attention to detail, they zoom in, slow down, and use arrows and diagrams to provide riders with precise guidance.
Moreover, their step-by-step training plans serve as roadmaps to success, while accountability coaches provide unwavering support even during the toughest days.
The Riding Masters Academy: Transformative 90-Day Program
The Riding Masters Academy stands as the flagship program of The International Equestrian, offering a transformative 90-day coaching experience.
Designed for riders looking to reach new heights in their showjumping careers, this program combines comprehensive training modules, personalized coaching sessions, and a supportive community of like-minded riders.
The academy kicks off with an in-depth assessment to identify each rider's strengths, weaknesses, and areas for improvement. Based on this evaluation, a customized training plan is created, focusing on skill development, technique refinement, and mental preparation.
Throughout the program, riders receive regular video critiques from the expert coaching team. These critiques analyze their riding performance, offering valuable insights and guidance for improvement.
The coaches utilize cutting-edge technology to provide visual overlays, slow-motion playback, and side-by-side comparisons, ensuring precise feedback.
In addition to the technical aspects of riding, the Riding Masters Academy emphasizes the importance of mental resilience and sports psychology.
Riders engage in mindset coaching sessions and learn strategies to overcome performance anxiety, develop focus and concentration, and build confidence in the ring.
In-Person Coaching: Unforgettable Experiences at the Private Yard in Spain
As part of their commitment to providing diverse coaching experiences, The International Equestrian offers exclusive in-person coaching packages at their private yard in Spain.
Riders have the opportunity to immerse themselves in a focused and intensive training environment while enjoying the picturesque surroundings of the Spanish countryside.
During European showjumping tours, riders can join the coaching packages to receive direct guidance and instruction from Krystal and her team.
These immersive experiences allow riders to refine their skills, tackle challenging courses, and gain valuable insights from top-level professionals.
The in-person coaching packages are designed to accelerate progress and offer a unique opportunity for riders to train in a supportive and encouraging environment.
Participants also benefit from the camaraderie and shared experiences with fellow riders, fostering a sense of community and friendship.
A Global Community: Connecting Riders Worldwide
The International Equestrian has successfully built a global community of passionate riders who share a common goal of excelling in their equestrian pursuits.
Through their innovative use of technology, Krystal and her team have connected riders from all corners of the world, breaking down geographical barriers and fostering a supportive and inspiring environment.
The online community provided by The International Equestrian allows riders to connect, share their journeys, seek advice, and celebrate each other's successes.
Interactive forums, group coaching calls, and virtual events enable riders to learn from one another, exchange insights, and create lasting connections.
This global network not only expands riders' knowledge and understanding of the sport but also provides a support system that extends beyond the training arena.
Riders can rely on the community for encouragement, motivation, and shared experiences, creating a sense of belonging and camaraderie.
Continuing the Legacy: Inspiring Future Generations
As The International Equestrian continues to raise the standards of equestrian coaching, Kelly's vision extends to inspiring and nurturing future generations of riders.
The academy actively seeks opportunities to collaborate with youth programs, schools, and organizations to promote equestrian sports and create accessible pathways for young riders.
By fostering a love for horses and equestrian sports from an early age, The International Equestrian aims to create a positive and lasting impact on the equestrian community.
Through mentorship programs, scholarships, and outreach initiatives, they strive to empower young riders and provide them with the resources they need to pursue their dreams.
The legacy of The International Equestrian lies not only in the accomplishments of its riders but also in the influence it has on shaping the future of the sport.
With a commitment to excellence, innovation, and community, the academy continues to lead the way in equestrian coaching and inspire riders worldwide.