Jethro Lezenby, son of model and Nick Cave, dies at 30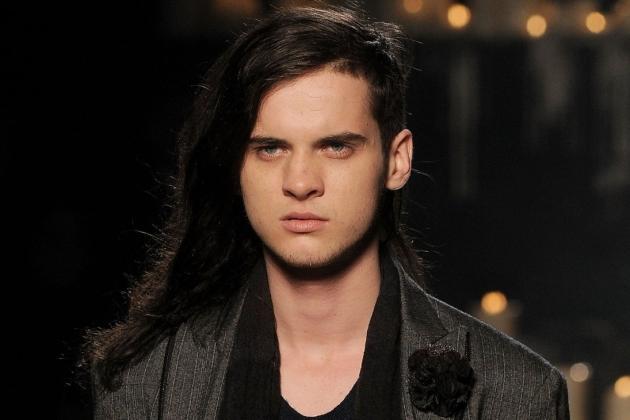 Lazenby died seven years after Cave's 15-year-old son Arthur Cave fell off a cliff in Brighton, England.
Jethro Lezenby, son of a fashion model and Australian singer Nick Cave, has died. He was 30 years old.
"Sadly, I can confirm that my son, Jethro, is dead. We're grateful for the privacy of our family, "Kevlar said in a statement.
No cause of death or other details were given.
According to media reports in Australia, Lezenby was released on bail on May 5 after being found guilty of physically assaulting his mother in March. His lawyer said he had been diagnosed with schizophrenia.
The BBC reports that Lezenby spent time in prison in 2018 for violently attacking his then-girlfriend.
Born in Melbourne in 1991, Lezenby was the son of model Beau Lezenby's Cave. Kev's second son, Luke, was born just 10 days earlier, along with his first wife, Brazilian journalist and stylist Vivian Carneiro.
He modeled for many years, running the runways for Balenciaga, John Varvatos, Costume National and Versace. She also starred in two films, Corobori (2007) and 2011's My Little Princess, starring Isabel Huppert.
In 2012, Lezenby, using his father's last name, told the London Evening Standard that his relationship with his father had been strained. "I don't have the easiest life," he told Standard. "With my dad and living in his shadow, it all started weirdly."
Lezenby revealed to the newspaper that he had not met his father until he was "about seven, eight" years old.
In a 2008 interview with the Guardian, Kevin spoke of his relationship with Lezenby. "For my eternal grief, I didn't have much contact with Jethro in the beginning, but now I have a good relationship with him," he said. "It was tough at the time, but in the end, it turned out well."
Lazenby died seven years after Cave's 15-year-old son Arthur Cave fell off a cliff in Brighton, England. The inquest found that the teen had taken LSD before he died. Arthur Cave was the son of a musician with his current wife, Suzy.
Arthur Cave's death had a profound effect on Nick Cave and the Bad Seeds' 2016 album Skeleton Tree and his 2019 follow-up Ghostin and was also featured in the 2016 documentary One More Time with Feeling.