J BERT RELEASED ROCKSTAR: BRINGING A NEW WAVE OF AFRO-TRAP MUSIC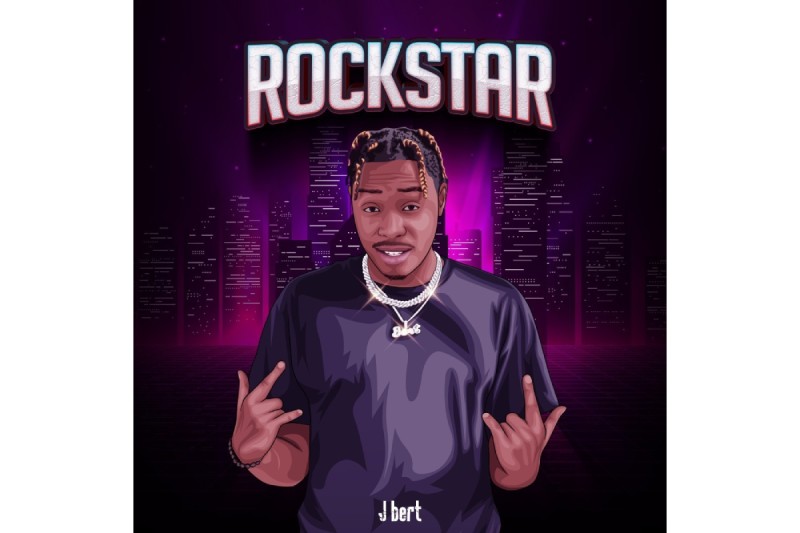 J Bert is a name that has been making waves in the music industry. This talented artist from
Dallas has been captivating audiences around the world with his unique style of music. His
latest album, "ROCKSTAR," has been the talk of the town since its release, and it's just the
beginning for this rising star.
"ROCKSTAR" is a groundbreaking album that showcases J Bert's talents and versatility as an
artist. The album is a fusion of various music genres, such as hip hop, trap, and rock. J Bert
has been praised for his lyrical prowess and unique flow, which sets him apart from other
artists in the industry.
But J Bert's journey is just getting started. He is now focusing on creating music that is more
aligned with his culture and background, which is Afro-Trap. The artist has been inspired by
artists such as Burna Boy, Niska, Central Cee, Rema, Drake, and Didi B.
J Bert's Afro-Trap style is a blend of Nigerian, Ivorian, French, and American music. He
believes that this fusion of cultures will bring a new wave of music to the industry, and he is
determined to be at the forefront of this movement. His vision is to create music that
transcends borders and cultures and appeals to a global audience.
J Bert's passion for music started at a young age, and he was influenced by the likes of
Sexion d'Assaut, Jay-Z, 2Pac, Notorious B.I.G, and 50 Cent. He later moved to Dallas, where
he discovered the music of Drake and Future. It was during this time that he started to
develop his unique style of music.
J Bert's music is more than just entertainment. He is also a positive influence on the youth.
His music is uplifting, inspiring, and empowering. He wants to use his platform to inspire
others to follow their dreams and pursue their passions.
In conclusion, J Bert is an artist to watch out for in the coming years. His music is a testament
to his talent and creativity, and he is determined to bring a new wave of music to the industry.
With his unique Afro-Trap style and a global vision, J Bert is sure to make an impact in the
music industry and beyond.
Instagram: https://instagram.com/jbertmusic
Facebook: https://facebook.com/jbertmusic
Record Label: https://record.jbertmusic.com
J Bert: https://jbertmusic.com