iSwiss continues its growth in Africa: a private meeting with the Queen of Congo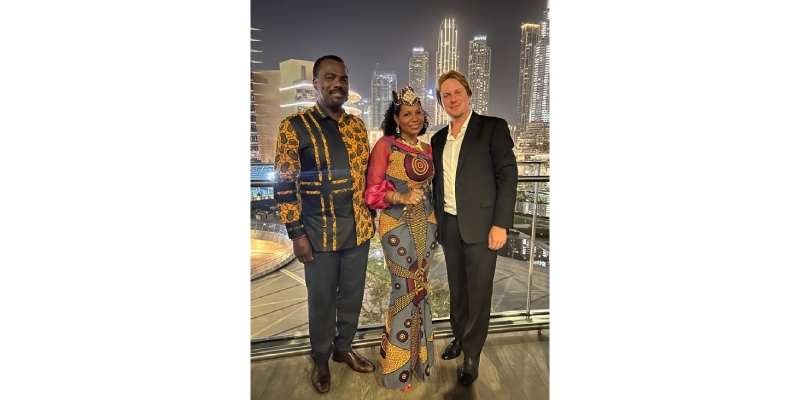 iSwiss aims to expand more and more in international markets: after growth in Europe and the Middle East region, the new horizon, ever closer, seems to be Africa.
With this aim in mind, iSwiss CEO Christopher Aleo had the honour of being received for a private interview by the Queen of the Congo and the great Bantu ethnic group, one of the most important authorities in the African country.
It was a cordial and confidential meeting, in which the possibility of iSwiss acting as a bridge to ferry numerous important investors to the African country was raised: investors who could bring an important injection of capital, useful for growing the economic fabric and thus the state's financial market.
An ambitious project that of iSwiss, but one that fits perfectly into the framework of exponential growth that characterises the Swiss deposit company. The innovative idea is to make modern banking services accessible to those who have been excluded from them for various reasons until now.
And it is a reality that financial and banking services in Africa have so far been the preserve of large international groups, with limited access for local small and medium-sized enterprises.
Offering access to this type of service to an ever-widening public is the goal of iSwiss: and this also includes the choice of Africa as a new point of expansion for the Swiss group's activities.
iSwiss CEO Christopher Aleo, the winner of Forbes' Innovator of the Year award in the financial sector, is confident of the success of this initiative: iSwiss' strength lies precisely in its ability to innovate in a sector such as finance, which often reserves the use of certain valuable tools for only a few.
On the other hand, providing advanced services that make it possible to send and receive payments anywhere in the world at any time and to access advanced forms of credit for businesses can prove to be a valuable resource for a country with a rich but still inadequately financially supported economic structure.
Media Contact
Contact Person: Andrew Anderson
Company Name: Euronewspress JSC
Email: press@euronewspress.com
Website: www.iswiss.ch
Contact Number: 0041265598771
City: Lugano
Country: Switzeland