iSpiice Volunteering in India aim to uplift rural and underserved communities in India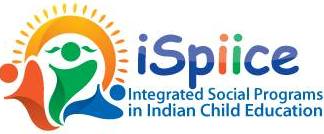 iSpiice greatly contributes to the sustainable progress of rural communities in India. Through their commendable efforts, the organization provides valuable chances for volunteers to engage in socially responsible travel, service, and cultural exchange. Their ultimate goal is to offer volunteers enriching experiences that truly matter.
Participating in international volunteer work has always been acknowledged as a life-altering adventure, enabling individuals to fully engage in diverse societies, make valuable contributions to community progress, and acquire essential skills. iSpiice Volunteering in India elevates this notion to unprecedented levels by presenting affordable yet profoundly meaningful volunteering prospects in India.
iSpiice's volunteer initiatives in India present an extraordinary chance for individuals to truly make a difference in marginalized communities located in Dharamsala. By concentrating on education, empowerment of women, healthcare, and conservation of the environment, iSpiice strives to instigate favorable transformations and enhance the well-being of the underprivileged. By participating as a volunteer in India alongside iSpiice, individuals have the opportunity to channel their expertise, wisdom, and empathy to construct a more promising future for the rustic communities residing in Dharamsala.
Volunteers from every part of the globe are warmly invited to join our organization. To enhance the volunteer journey in India, we offer tailor-made excursions during weekends. No matter if you're a student in high school or college, a traveler taking a gap year, or someone seeking a purposeful way to contribute to society, we have an array of programs designed to suit everyone's needs. Our main emphasis is on immersing oneself in the local culture, personal growth, and making a positive difference in the community. By participating in our programs, volunteers not only benefit the local communities but also create a meaningful and long-lasting impact.
iSpiice Volunteering in India, a registered social enterprise, offers a range of volunteering opportunities in India. With a mission to address educational and healthcare disparities and empower rural women, iSpiice was established in 2008 by Varun Verma. The organization is dedicated to creating pathways for marginalized communities, fostering inclusive community development, and promoting meaningful cultural exchange. iSpiice's volunteer programs encompass a wide array of areas such as teaching English to children, empowering women, supporting street children, community development initiatives, childcare, health education, and unique combined volunteer and travel programs in India. By partaking in these programs, individuals can experience the best of both worlds while making a positive impact.
About iSpiice Volunteering in India
iSpiice Volunteering in India is an esteemed organization committed to facilitating rewarding volunteering experiences in the captivating country of India. With utmost dedication to safety, ethics, and affordability, this organization presents a plethora of diverse projects meticulously designed to cater to the unique interests, skills, and aspirations of volunteers seeking to create a transformative impact in the lives of local communities. Operating seamlessly across three enchanting locations in India – Dharamsala, Delhi, and Jaipur – iSpiice Volunteering in India stands as a beacon of hope, fostering meaningful connections and fostering growth on both personal and societal levels.
To learn more about India volunteering work and volunteer programs in India and to get involved, please visit https://www.volunteerindiaispiice.com.
---
Company Details
Organization: iSpiice Volunteering Solutions in India
Contact Person: varun verma
Website: https://www.volunteerindiaispiice.com
Email: info@volunteerindiaispiice.com
Contact Number: 09805401998
Address: 273, ward no6, Main Bazar Palampur
City: dharamsala
State: h.p
Country: India