Interview Of Pradipta Deb : An Educator, Designer and a Tech Wizard.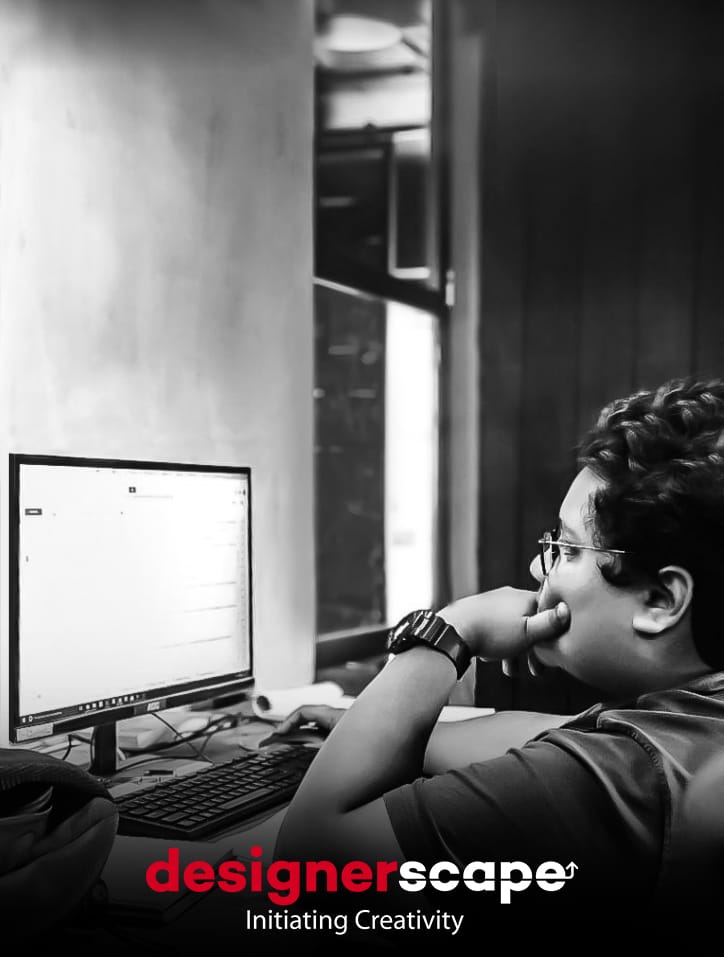 Today let's welcome Pradipta Deb, who started his career as a Software Engineer later making a transition to the realm of designing. With successfully managing his freelancing design services online, his overall journey is worth noticing! So, let's begin with an introduction.
Interview of Pradipta Deb.
Welcome Pradipta. Please tell us something about yourself.
I'm a creative designer based in Surat, Gujarat. Designing has always been my niche, right from the childhood. I have received my formal training on fine arts which helped me to focus on my artistic side. I believe one has the ability to approach any task in many ways. Well, I yearn towards the creative perspective of it! I also provide freelancing design services, catering clients across India, and abroad. Especially during this lockdown period, I have successfully helped some emerging businesses to peak their optimum potential in their market. For me, curiosity is more like a fuel which ignites the desire to learn more. So, for me everyday is a new chapter. Reading one page at a time!
That's interesting! When did you kickstart your design journey ? When did you realise that you are made for it ?
Well, I always had a keen interest on emerging tech trends and gadgets. Being in school, when I realised that computer science was the stuff for me. Not being perfectly clear, stil I tried, and aced it. Moving ahead 4 years after senior secondary, your careers and placements kicks-in. This was the moment where you choose your career path, for the future. I had prepared myself for this day to-come, and I had chose designing as my career choice. I know, that for some I might just sound so delusional. But, trust me when I say; I had prepared myself for this route all along 4 years of my engineering journey. This made me realised that I was totally made for it, and still pursuing my career in this field. I am a certified graphic and print designer, currently employed in a design agency.
Does being a B.Tech Software Engineer gives you an upper-hand in the design industry ? If yes, then how ?
Frankly, yes it does! From a layman's perspective understanding something that involves a technical qualification to execute, is like to depend on someone else to-do your job. I believe my approach is unlike the designers, who are trained with a pure arts background. My approach, and thinking is inclined more towards the technical oriented applications. Even being a designer, using softwares for digital & print media is a must! Well, this is the point, where I feel more connected to the working procedures, and methods of computer applications. This also is applicable in my approach towards UX/UI design development; where my skills have proven to be an upper hand!
What is your design style that you strive for ?
Minimalism is what I mostly reflect on my designing approach. Monochrome, dual-colors, sleek lines is what I preffer the most. I believe there are many artists who practice the same, but it's visualisation and elegance is to-be reflected in the eyes of their viewers. That's very important.
Tell us something more about Designerscape.
Well, the basic breakdown of this term will split into two seperate entity, namely 'designer' & 'scape'. We provide a plethora of design services at your budget. Often people are looking for quality are dependant on agencies. We provide the similar taste and services, at a very considerable budget. During the nation-wide lockdown, we have helped many emerging businesses to kickstart and get-noticed for their service. Irrespective of clients belonging from both India, and abroad; we always make sure that the their level of expectations on the deliverables are met.
Apart from designing, what other domain/ services do you cater ?
Some of the additional domains we cater to are : Social media management, Digital marketing, Campaign visualising, Content writing, and Tech advisory. We even help startups, and upcoming brands to strategise their branding for a better market presence.
You are successfully running your instagram page, with some of your amazing artworks being showcased. Have also noticed some significance response in it. So, how was your overall digital journey so far ?
Thank you for such kind words. Well, nothing comes easy. It was made possible because of the collaborative efforts of my designing, and falthomless support from my dear followers all across digital media. Social media is the new sensation. There is something new evolving everyday, even right now as we speak. Hence, whatever we know today will eventually get outdated in due course of time. The only key to success, is 'learn and adapt'. Simple! I believe, if you are working for yourself, being your own boss; you yourself are 'the Shot-caller'. Your decision will lead the path to your own success. I am really greatful for all the love and support I have received throughout my design journey, and will continue to do-so. That's my source of motivation!
Also being an educator, you do provide online events & workshops, with mentorship to some of the students. Tell us something about it.
Teaching is in my bloodlines. I believe there are multiple ways to make someone understand something. All it takes is a different approach towards the obstacle, with a wider perspective. I do come across people from various fields, who wants to, or have decided their artistic-side towards designing. Some are looking for career advices, while others for sharpening their existing skills.
Well,that's all for our interview with Pradipta Deb. It was really informative, and inspiring session. Follow his amazing design journey on Instagram as Designerscape