Instagram's Favourite Series Lunch With Prasika Gets a Spin-off!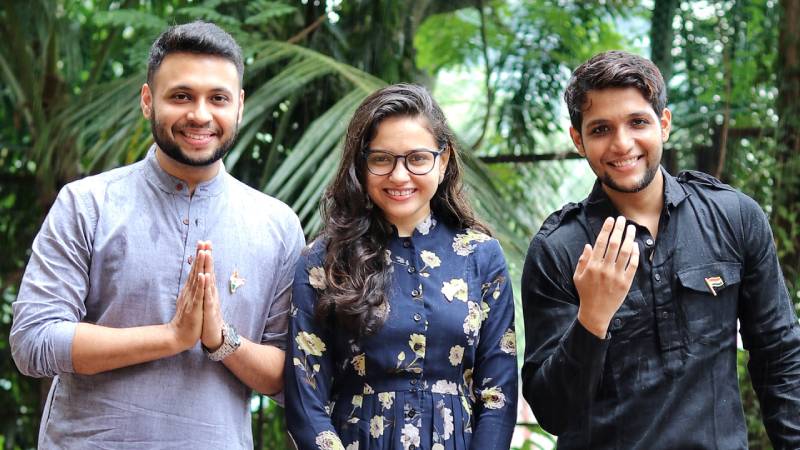 Prasad and Deepika Vedpathak have been a fan-favorite social media influencer since 2015, and gained their fame through their YouTube channel UICVlogs. They were the first lifestyle and family vloggers in India and have been setting higher benchmarks for content creation since then.
In 2020, they started doing short-format videos in addition to their YouTube vlogs and found instant success on TikTok with their Marathi relatable comedy videos and even gained a following among non-Maharashtrians. Their chemistry and command on their audience is impressive .It comes as no surprise that they have gained a massive following on Instagram as well; currently they have over 6 Lakh followers on their Instagram handle 'Prasika_official'.
One of the most loved content they make is their 'Lunch With Prasika' series. Lunch With Prasika has been around since their TikTok days, and was a viral sensation on the app. While many kept scratching their brains to find ways to go viral, Prasika was able to rack up millions of views just with a simple afternoon lunch vlogs. Prasad filmed the contents of Deepika's plate and his high energy commentary along with Deepika's bubliness caught the attention of millions in a single take ; thus on a simple afternoon Instagram's favorite content series was born.
While the couple's comedy sketches receive a lot of love, nothing brings people to the table like food does! Lunch With Prasika is not only a social media success, it is also a place for people to learn more about the foods of India and also share their own recipes.They have now expanded Lunch With Prasika with a spin-off "Prasika's Lunchbox" to showcase healthy meal options one can have on the go! This spin-off series is a treat to all of their goals and mothers who fret over "Aaj Tiffin mein kya jayega?". This series is also getting a lot of love from their fans and is another feather in Prasika's hat.