Ines Mordente – A dermatologist specializing in Aesthetic Dermatology is known for her innovative treatment.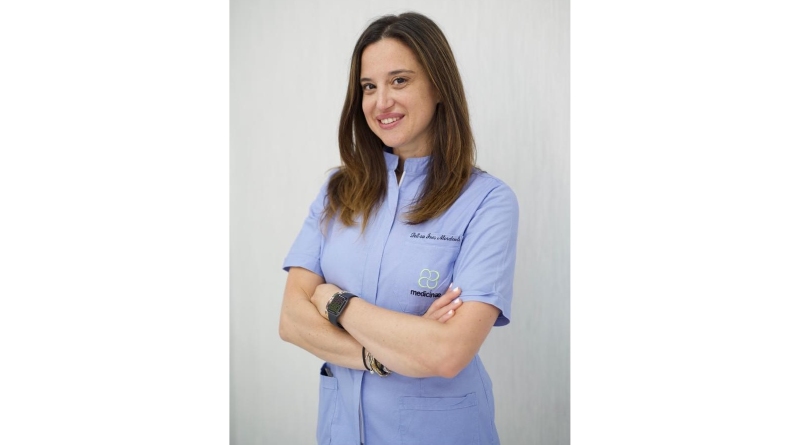 She holds expertise in aesthetic and dermo-aesthetic medicine using innovative therapeutic protocols, new generation techniques, laser and surgical methodologies.
Ines Mordente, known as Doc Ines by her patients, has done extraordinarily well in her field of work. This Naples based medical professional has emerged as the most sought after industry experts due to her impeccable work which has done wonders on her patients skin. Ines is a graduate from the Second University of Naples, holding specialization in Dermatology and Venereology. She has spent her working years mostly in Spain and United States where she attended the best dermatology departments of the most prestigious hospitals located in Barcelona, New York and Miami. She along with her partner Francesco Puglia founded the state of the art medical center Medicinae, that specializes in anti-aging therapies in aesthetic medicine for the face, body and hair, using the latest generation laser technology, maxillofacial and aesthetic surgery of the face and body.
Currently operating from Naples, Rome and Milan, Medicinae has an ever-growing clientele visiting them to get their skin treated under the most advanced technology. The center also has other specialists like gynecologists, dentists and orthopedists who are dedicated and provide the best possible treatments to their visiting patients. She conducts face to face as well as remote consultations for patients who are not able to visit the facility physically. Speaking about skin care treatments, Doc Ines says, "Acne is something which cannot be tackled with medicine alone as its healing is dependent on proper skincare habits and a healthy lifestyle which can only help the problem disappear with time."
She has developed a method called Acne Revolution which helps in transforming patients imperfect skin to a glowing one in a natural way. She has also published a book in the same name, the chapters of which are dedicated solely on the practical aspects of skin care. There are various beauty routines mentioned in the book for every skin type along with answers to frequently asked questions. Speaking about her future plans, she says that there's an important project which is slated to come up soon through which the patients are going to benefit extensively. It will help the optimization for reservations, reduction of waiting times, therefore increasing the possibility for everyone to take advantage and enjoy the Acne Revolution® method.
To know more about her visit: www.medicinae.it

Instagram: @inesmordentedermatologa
Site: www.inesmordente.it