India's first domestically produced aircraft carrier, according to Narendra Modi, places it in a league of "select nations."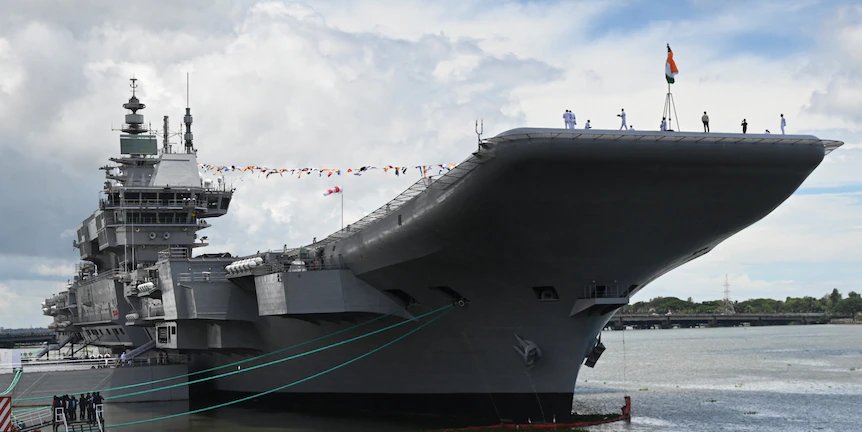 India has unveiled its first homegrown aircraft carrier, a significant development in the nation's ambitions to lessen its reliance on imported weapons and fend off China's expanding military aggression in the region.
After 17 years of testing and construction, the INS Vikrant, one of the largest navy ships in the world with a length of 262 metres, will finally join service.
It takes the name of a former carrier that gained notoriety for establishing a blockade on Pakistan's naval troops during the fight for Bangladeshi independence in 1971.
At the INS Vikrant's commissioning ceremony on Friday in southern Kerala state, Prime Minister Narendra Modi declared, "Today, INS Vikrant has filled the country with a new confidence and has produced a new confidence in the country."
He continued, "We've joined the company of those select nations that can build such massive aircraft carriers at home."
The Vikrant will have a crew of about 1,600 sailors and will first operate fighter jets that have been repurposed from India's sole other aircraft carrier.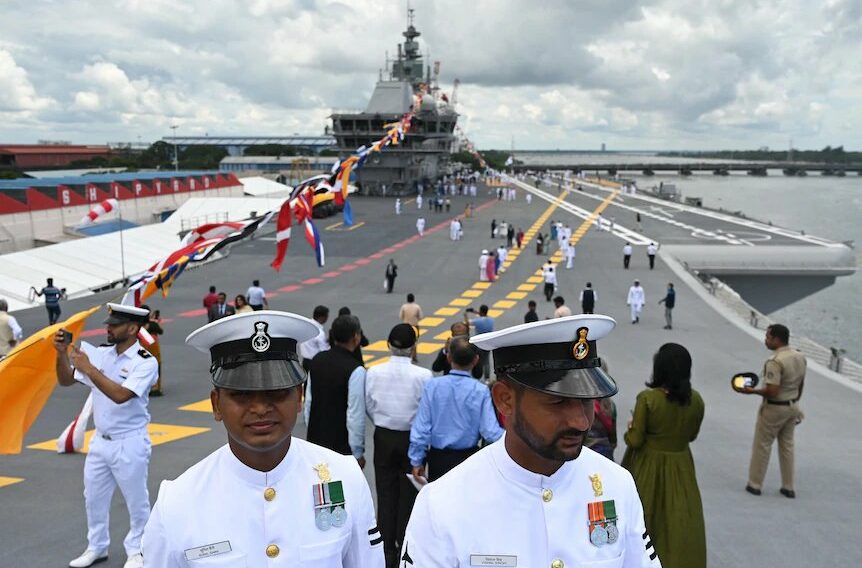 That ship was acquired used from Russia, a significant arms supplier to New Delhi for many years.
The government of Mr. Modi has worked to wean the nation off its reliance on imported military weapons and establish a domestic defence hardware business.
More than thirty other navy ships and submarines are now being built at the nation's shipyards as a result of its significant investment in domestic building.
The expenditure comes at a time when military leaders are growing more concerned about the strategic threat posed by China's expanding presence in the Indian Ocean.
When neighbouring Sri Lanka permitted a Chinese research vessel suspected of spying on Sri Lanka to call at its port last month, New Delhi joined Washington in expressing security concerns.
India and the United States are both members of the Quad, a security alliance focused on the Indo-Pacific and aimed at providing a more substantive counterweight to China's rising military and economic power.
"The security concerns of the Indo-Pacific and the Indian Ocean region were ignored in the past but it is our top priority today," Mr Modi said.