"I wish to exceed boundaries in the Indian music realm with my natural singing skills," says Chitranshi Dhyani.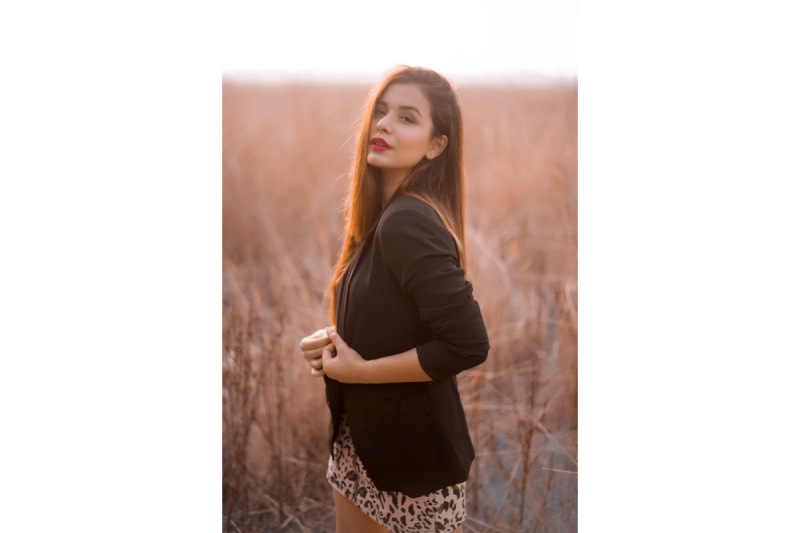 By exceeding boundaries, she means she wants to create heart-thumping yet soulful songs that people can listen to all day long.
A few people believe in going with the flow in life, taking each day as it comes, while others believe in going against the tides, facing challenges, and learning something new each day to implement the same in their work. This way, they learn how to pave their own path for success in their industries and also learn how to constantly innovate in their niches to stay on top of their game. Though this is easier said than done, there have been a few people who have done even that and shown what it really takes to become the success story one aims to be. Who better than Chitranshi Dhyani to serve as an example here?
Chitranshi Dhyani has gone beyond making her name as a model, actor, and YouTuber and now has been garnering major buzz in the music world as a singer and music artist. She confesses from a very young age; she always saw herself working in artistic and creative realms. Hence, after beginning her career as a model and then getting the opportunity to work on videos on YouTube with popular YouTuber Amit Bhadana, while doing her BA, she also started doing Punjabi music videos.
However, there was still something that made her feel more inclined toward music. Hence, in 2021, she debuted as a singer with famous singer Salman on the song "Shaqi Balma," which changed the course of her career for the better, and since then, she has been only growing up and above in the music realm. Today, she is signed by rising record label OSM Records and is working on releasing a few mesmerizing tracks super soon.
Speaking on the same, Chitranshi Dhyani (@chitranshi_dhyani) says, "I wish to exceed boundaries in the Indian music realm with my natural singing skills." However, she also says that to continue creating massive momentum in music, she never wants to stop learning and wants to keep making songs that can become massive hits.