"I want to be an encyclopedia for Canada's real estate sector", reveals influencer Alex Drobin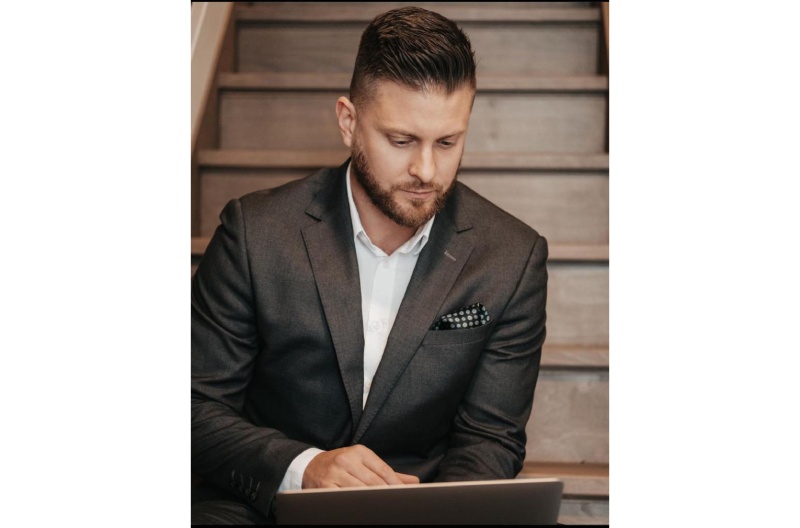 The best way to get ahead in any business is to learn from the industry's leading names. Navigating the world of real estate, Alex Drobin has achieved success from the ground level. Based in Canada, he understood the method of setting goals and chasing them with the set deadline. Making his work reach a wider audience, Drobin has been utilizing social media platforms to impart valuable information about real estate sales, purchases and investment opportunities.
With thorough knowledge of real estate, Alex Drobin has been creating content about it to reach a maximum audience. Along with it, the realtor frequently shares his general business knowledge to inform people about lucrative real estate investments. Searching for new ways to work smartly, Alex Drobin emphasizes the power of digital marketing to connect to a larger audience.
Unlike traditional marketing methods, Drobin believes that the digital medium helps in generating more leads and sales. Therefore, Alex has given his profession much-needed exposure to the online medium. The Toronto-based realtor says, "I want to be an encyclopedia for Canada's real estate sector. I don't just intend to sell residential and commercial spaces, but also educate the youngsters about the importance of investing in the real estate market."
Besides creating videos on Instagram and YouTube, Alex Drobin hosts an array of travel podcasts. Being true to his passion for travel, he has been an avid globe-trotter and is working as a travel host with Travelxp. Alex has hosted hit shows for the travel channel like 'Off The Grid' and 'Food Fact Fun'. He has already explored countries like the Netherlands, India, the US, the UK, Germany and the UAE.
In the coming time, Drobin is set to visit India. "I want to travel to Northern India and explore the Himalayas. It has been on my bucket list, and I hope to travel probably in early 2023", revealed Alex. Moreover, Alex Drobin is also in talks about collaborating with content creators from the food and travel niche.
Apart from this, Alex is grateful for a successful 2022. Not only he has been exploring places, but the realtor has had a fruitful year. For his excellent work, Alex has bagged prestigious awards like the Platinum Award as a Real Estate Agent for RE/MAX Professionals Sidorova Inwood Realty in Toronto, Canada. To know about the realtor and travel influencer, head to Alex Drobin's Instagram page '@alex.drobin'.