How Yannick van den Bos Turned Financial Struggle Into Financial Freedom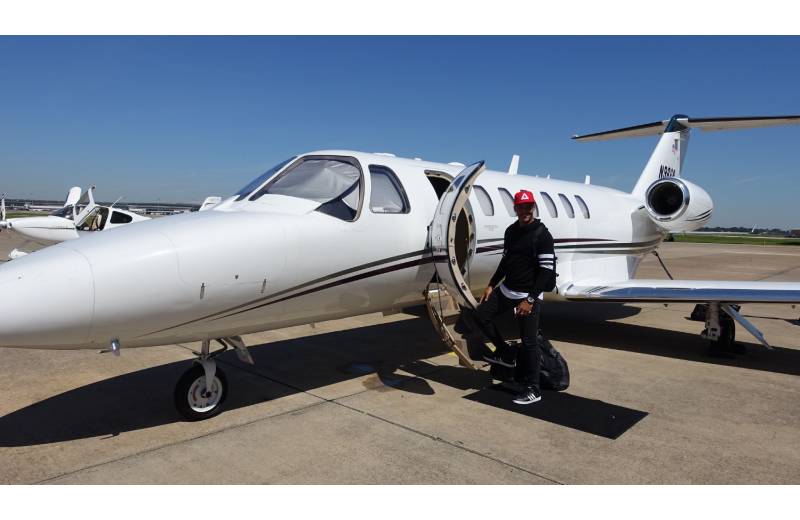 Yannick van den Bos has faced several hardships in life. He saw many ups and downs since his childhood. In the time of the Great Recession, Yannick's dad lost his job and the family had to face a lot of financial crises. Yannick's mom tried her best to pay off loans, but even after doing double shifts at two different jobs, the family was still unable to get rid of their financial liabilities.
However, Yannick's financial woes only made him stronger than ever. He became more determined and courageous to improve the financial condition of his family. His parent's daily struggle made him strong enough to boldly face the great recession and start his own journey in business.
When he was 16, he participated in an MLM (Multi-Level Marketing) business presentation, and as they say, the rest is history.
His debut business presentation not only changed his life but opened up a new vista for the young Yannick to leverage upon. Yannick knew that he had to make money at the earliest. He didn't have enough time to choose a career and try his luck at jobs. So, he opted for making a career in affiliate marketing and building a digital business empire.
But destiny had planned something bigger and brighter for Yannick in the days to come.
How Yannick Started His Entrepreneurial Journey
As an employee, he wouldn't have got the name, fame, and plush of life that he is now enjoying as a digital marketing expert, investor and business owner. Yannick started his entrepreneurial journey with no ambition and goal in mind. All that he wanted was to clear off his mom's debt and ensure the regularity of income or livelihood for his family.
"In the initial days, I spent a lot of time studying the prospects of multiplying income through e-commerce, creating websites, social media marketing, and affiliate marketing. I didn't know whether that was the right thing to do at that time, but I had no other alternative." Yannick explained.
Yannick felt affiliate marketing was good for him. He was not required to make any investment to start selling online, and thus Yannick's journey into entrepreneurship began.
Recounting his early days, Yannick said, "It was my mother's debt that kept me working day and night. I was determined to clear off my mom's debt. I always said: 'If it's to be, it's up to me'. This truly gave me further impetus to my entrepreneurship."
Pragmatic Approach And Practical Skills
Today, Yannick has everything in life. And he attributes his entrepreneurial secrets to his affiliate marketing skills and digital marketing knowledge. Yannick believes practical skills are crucial to obtaining success in any business.
In the last few years, Yannick has emerged out as an international speaker. He mentors people on entrepreneurial matters like how to make money online, how to start an online business, how to generate leads and sales, affiliate marketing tips, and other business skills.
Until now, he has participated in several seminars and events as a keynote speaker and digital entrepreneur. He traveled across the US, Fiji, Dominican Republic, Spain, The Netherlands, Mexico, and Thailand among others.
The Future Ahead
"I strongly recommend newbies and aspiring entrepreneurs to start their affiliate marketing by choosing services. It should solve people's doubts and queries. For example; you can start selling e-book on dog training, PDF on the latest market research data, or even online courses. People can also start selling physical products but it may require some overhead expenses and maintenance expenditures as well." Yannick said.
As a successful digital entrepreneur, Yannick feels he can travel anywhere, go on vacation anytime, and even write a book—because all he needs is just a few hours to make money through affiliate marketing.
That's what makes affiliating marketing a highly-rewarded field in entrepreneurship.
Anybody can start earning through affiliate marketing from anywhere in the world. You can check out Yannick van den Bos official website for more details and information on this topic.
 Follow his journey on Instagram: https://www.instagram.com/yannick/