How to Launch a Successful Startup in 2023: What You Need to Know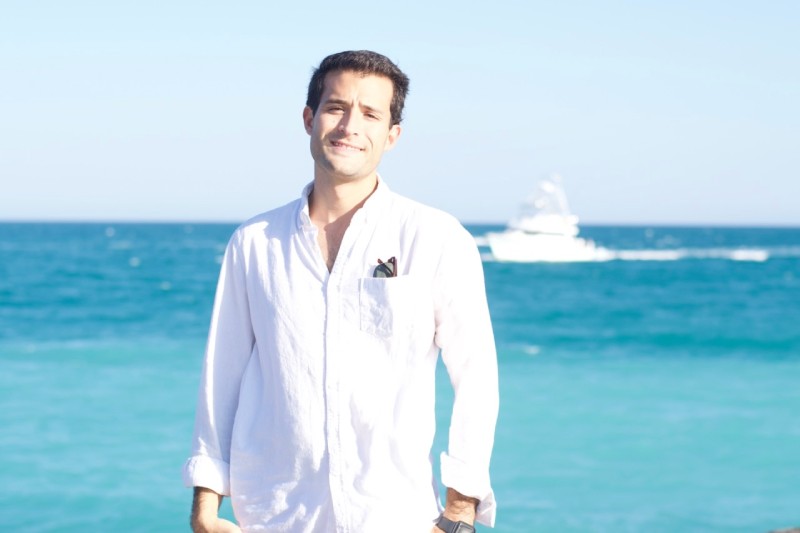 It seems like in 2023 everyone is launching a startup. But for every success story, there are several that bit the dust with the founder's dreams in tatters.
In fact, the road to startup success is littered with spectacular failures which left many investors out of pocket in the millions.
Remember Quibi? Run by a group of experienced and knowledgeable executives, this short-form, serialized video content platform failed to attract a big audience. A staggering $1.75 billion USD was raised, but it still crashed and burned in spectacular fashion in less than a year.
Who remembers Quirky? The platform was dedicated to providing an online space where professionals could meet to develop needed ideas. After starting in 2009, it soon amassed $169.5 million USD in capital. But it sold for $4.7 million USD, and its failure was put down to the business model and a product that performed inefficiently.
Layer had $44 million USD of investment for its open cloud service for the communication sector. However, the company closed its doors in October 2019. The reason? It was put down to it being a highly competitive field, and Layer Inc. struggled to compete with its rivals.
So how do you come up with an efficient, profitable and successful plan to make your startup flourish rather than flounder and drown?
Santiago Vicaria Angel is the Senior Vice President of Sales with Ontop, a digital platform that has revolutionized the way companies can hire and pay international workers in a legal and easy way. His exemplary skills have supported the company to raise more than $35 million USD in venture capital funding.
Additionally, Vicaria has enabled startup businesses to raise collectively over 100 million USD in venture capital.
He says while the dream is always the start, the execution is the hardest part, especially when you want to try and guarantee success: "There are many things you need to consider, that many entrepreneurs don't think about," he reveals.
"Have you got the numbers right of who will purchase to support your startup, whatever that may be? Have you got validation from an audience who wants your product or service, and have you got a market that will buy? You need to address all these aspects when you are an entrepreneur in the startup field."
Vicaria is highly skilled in enabling businesses to scale and specializes in advising and assisting new business models and startups. He also has in-depth knowledge of the innovative and marketing intelligence area.
Having worked for Colliers International, one of the world's biggest CRE companies, as well as Microsoft and the Walt Disney Company, there is no doubt of his expertise in business and entrepreneurship.
He is currently a member of the Forbes Business Council and specializes in writing articles about Entrepreneurship, B2B Marketing, and Sales and Marketing.
Santiago Luengas has created a platform connecting university students and older adults so they can get help with everyday tasks.
He was mentored by Vicaria and has seen how some of his advice and expertise can play out in the workplace.
He says: "It was invaluable to get his advice as he explained the benefits of how not to just think about taking your idea to market but making sure the right clients are in place first. Then how to grow my revenue and implement and execute efficiently.
"I was able to develop strategies for digital marketing to launch campaigns and attract new clients, as well as build financial budgets for the business."
Here, Vicaria shares his expertise on the key areas any startup founder needs to focus on to enable a successful launch.
Find Your Niche
To ensure the success of your startup, you should first identify any problems that are going to stop your idea being a success. This can be achieved by carefully assessing the market for overlooked gaps or unmet needs. Once you have pinpointed any potential problems, it is imperative to make sure your product or service can address any possible issues, or it can fill the gaps of any necessary needs. This strategy will distinguish your startup from others and set you apart. And if you do that, you can create a unique selling proposition that will give you a head start on your competitors.
Conduct Market Research
Once you have identified your niche, conduct market research to determine if there is a demand for your product or service. Talk to potential customers and get feedback on your product or service. Introduce focus groups, carry out beta testing, and gather evidence that will give you insight into how your product works best and functions to help your client base. This will help you to refine your product or service and ensure that there is a market for it.
Build a Strong Team
A startup's success is highly dependent on its team. You need skilled and passionate individuals who share your vision for the company. Look for people who have the experience and tenacity necessary to help you achieve your goals. Also, and this is very important, seek out staff who are of the same mindset. Make sure they are aligned with your company's mission and values.
Develop a Business Plan
A business plan is a critical document that outlines your startup's goals, strategies, and financial projections. It is amazing how many entrepreneurs in the startup field forget to do this! Your business plan serves as a roadmap for your startup and helps you to stay on track. It also helps you to secure funding from investors and lenders. Your business plan should be a fundamental step that sets you on the road to success. It outlines your objectives, tactics, and financial forecasts.
Your business plan also acts as a compass for the company and ensures you and the team stay on track. This document should become a vital tool to help you obtain financial support from investors and lenders. When you have a meticulously crafted business plan, it should incorporate details of your product or service being offered, the target audience, marketing strategies, revenue streams, and financial projections.
Secure Funding
Launching a startup requires funding. Having worked with hundreds of entrepreneurs, finding funding can sometimes be the make or break for a startup even getting off the ground. Identify your funding needs and explore the different options available to you, such as angel investors, venture capitalists, crowdfunding, or loans.
Before you even set up your meetings with potential investors, prepare a pitch deck that highlights your startup's potential. When you present your business to prospective lenders, be prepared to answer questions about your product or service, your market, and your team. You need to go into your meetings armed to answer any and every question you may have thrown at you.
Build Your Brand
Establishing a strong brand that truly represents your values and personality is absolutely essential for achieving success with your startup. Ways to do this include focusing on brand identity so you can identify yourself from those who are also in the same field. Your brand should include your company's name, logo, colors, and messaging.
Launch and Iterate
Once you have secured funding and built your brand, it's time to launch your startup. Only in this order! Start small and test your product or service in the market. Get feedback from your customers and use that feedback to improve your product or service. Iterate and refine until you have a product or service that meets the needs of your target market.