How I Became An Influencer? – Mari Grace Story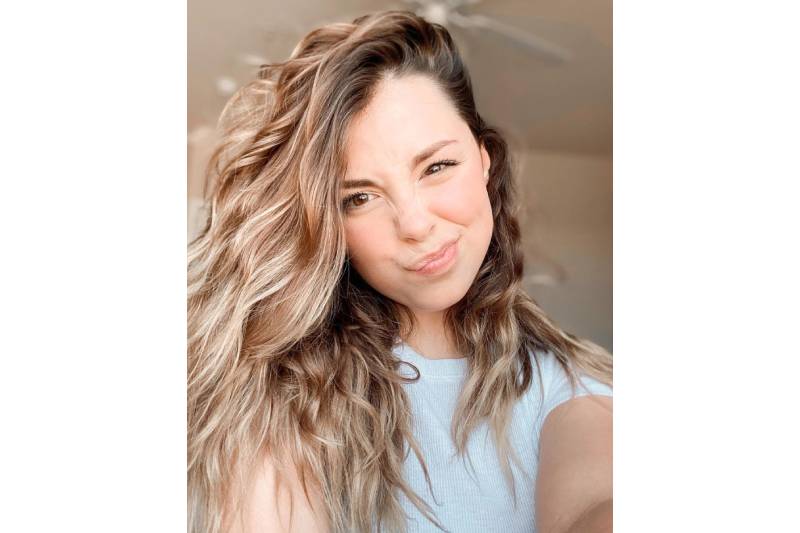 If you're thinking about becoming an influencer, you might be wondering how to do it and if it's worth it.
Influencer marketing is a type of advertisement that focuses on using key leaders to spread the brand's message to the market. In simple words, companies pay influencers to get out the info for their companies.
My name is Mari Grace, and I'm here to share the last year with you in anticipation that my story will let you know what being an influencer really means.
How It Started
A year ago today, I worked as a licensed nursing assistant (LNA) at Banner Hospital until my Tik Tok account blew up. I decided first to plan out all the possible scenarios ranging from best to worse. After a couple of months, I decided to take a significant risk and finally quit my LNA job and work full time on my platforms. I became an entrepreneur and a social media influencer as labeled by the press.
I started my social media platforms with only one purpose to spread positivity and awareness. I made it to 869K followers in one year, in my Tik Tok account, by caring about posts and followers to publish content that they like.
It's essential to understand that even though my accounts are very active, I monetize my social media platforms once I get enough followers and engagement.
Although just like any other business venture, nothing ever goes as planned. There were a couple of weeks I went without any cash flow. Compared to my previous job, which I relied on for consistency. This sucked at the time, but I was doing what I love, and I knew with time, effort, and a plan, I could make it work.
Fast forward 3-4 months, I started understanding what businesses and brands looked for in influencer marketing. This led me to figure out how to maintain and grow a steady engagement rate (ER%).
Now I'm making six figures as I have the privilege of working with well-known brands like Fashion Nova, Bumble App, Bang Energy, Pretty Little Things, Hopper App, Oh Polly, Pura Vida Bracelets, and many more.
I have approximately one million followers, combined with all my social media platforms-Instagram, Tik Tok, YouTube, Twitter, and Snapchat. I'm excited for 2021 as I'm working on a few business ventures while still pursuing my Ph.D. in psychology.
The key to becoming an influencer and entrepreneur is to be patient, creative, wise, and a bit crazy. A quote someone once told me was, "Being an entrepreneur is like jumping off a cliff and trying to build a plane on the way down before you hit the floor." However, anything in life worth having is worth risking and working for.
Even though my story might sound easy, the truth is that being an influencer involves a lot of work and a lot of mental strength. Keep in mind that influencing is about connecting. It's crucial to create content where people feel associated with you, the product, and the brand.
Becoming an influencer can be done, but it's imperative to treat it like a business from the beginning. You need a plan, budget, and knowledge about the start of influencer marketing and social media algorithms.
My secret for growing my Tik Tok account so quickly is that I always do my best to create fascinating content to inspire my audience also from a little algorithm help. I adore sharing my experience while having fun in the process, and I'm continually pushing myself to do better.
Keep in mind that you need to reach no specific number of followers before beginning working with products and brands. What brands are looking for is how well your audience is engaged because this leads to more awareness and potential sales for them.
Having a reasonable engagement rate is what ultimately determines whether you have brand deals or not. There's no purpose in publishing content on social media if your followers aren't seeing or interacting with it.
The engagement rate can be calculated by the total number of likes, shares, and comments. If the number is high, you can offer your service as an influencer as it means that your followers are listening and connecting with you.
Finally, remember to become an effective influencer, you have to think about your audience. Take the time to know your followers, engage with them, and create a loyal following.
The most successful influencers have a good understanding of the three W's (what, where, and why). Understand your following base. What they like, where they are located and why they like the things you do or say. Once you have all those down, you have a good starting point in becoming a social influencer.
You can follow me on Instagram and Tik Tok as @marigraceeee