How did a 19-year-old Pratik Bhor establish the fastest-growing financial platform?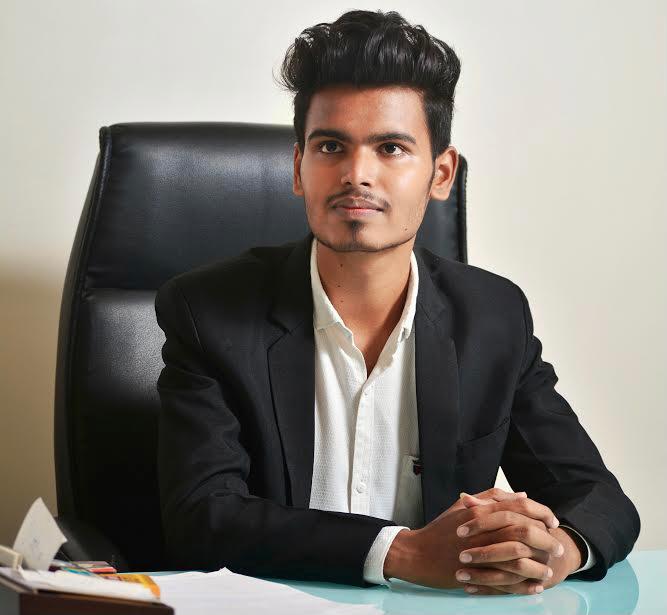 Pratik Bhor, is the Founder of Sharemarketstudies. His only mission is to give exceptional services to clients while also spreading financial literacy with passion and efficiency. Sharemarketstudies offers useful information on the stock market, the economy, and business. It posts news and critical information to numerous social media platforms.
Early life:
He began trading in stocks when he was only 19 years old. However, his lack of information regarding the subject created several difficulties for him. His stock market journey made him understand how many other common people and fellow investors are suffering the same problem. Observing the sector and recognising that there are very few platforms that allow everyone to expand their stock knowledge.
How sharemarketstudies started:
Pratik discovered that equities are the most preferred way of investment for a few clever investors since they provide the biggest possible returns. However, if one is unfamiliar with the fundamentals of the stock market, the stock trading information emanating from CNBC or the market section of the newspaper might verge on nonsense. Not only that, but having little knowledge of the stock market and investing in it might do more harm than benefit. That's where sharemarketstudies come in.
Mr. Pratik Bhor is the person responsible for the success of Sharemarketstudies. He is the company's founder and owner. He developed, expanded, and built a financial education platform on his own. Mr. Pratik leads his team of web developers, content creators, voice-over artists, article writers, video editors, social media managers, research analysts, and sales managers with passion. Sharemarketstudies has
Achievements of Sharemarketstudies
Sharemarketstudies has received several awards for its dedication to offering outstanding services to its clients. It has reached a million people in a week for the first time; it generally hits 5-6 lakh people every week. As of June 16, the firm has 1,70,000 Instagram followers and 13,000 Telegram subscribers. Moving forward to April 2, 2022, it has 315000 Instagram followers and 25K+ Telegram subscribers. Android and iOS app courses are also available at Sharemarketstudies. It also has a large presence on other platforms such as YouTube, Twitter, and Google via its website. A recent newspaper story regarding the firm was also published.
The Investment Journey
Sharemarketstudies prioritises its students' entire understanding of stock marketing, and although it provides information and teaches everyone on the topic, it also emphasises assisting aspiring investors in every manner feasible.
For the same reason, Sharemarketstudies provides Demat account opening services to everyone interested in beginning to engage in the stock market. It has also collaborated with four brokers, allowing it to assist each student in finding an appropriate broker.
Resources and services provided by sharemarketstudies
The firm has released two eBooks on the stock market, which include themes such as stock market fundamentals and fundamental analysis. It has begun work on its second eBook, which will include stock market technical analysis.
Furthermore, Sharemarketstudies is a premium member of the Telegram group, which allows its students to gather any type of information such as receiving regular updates, finding important data, performing imp analysis, educational/economical/financial data, company news, daily e-newspapers, and so on. Their website www.sharemarketstudies.com also has many articles related to share market.
Sharemarketstudies assures that students receive high-quality services. It presently offers two stock market courses: one for beginners and one for advanced investors. The firm also offers a comprehensive stock market course.
Furthermore, it intends to develop specially-tailored courses that would go deeply into the various areas. For example, the Fundamental Analysis course will teach you how to do a fundamental analysis of a company.
Sharemarketstudies additionally offers paid marketing opportunities on its site (as a media platform/influencer). However, it exclusively promotes high-quality, trustworthy brands that may benefit students and the general public.
Future plans of sharemarketstudies
Sharemarketstudies seeks to provide all answers for stock market hopefuls at all levels, from beginner to expert. It has created a platform to deliver all financial news and updates at once. The corporation intends to reach millions of people digitally by expanding its web presence. It is attempting to give information about the stock market and finance in general. Sharemarketstudies will shortly begin one-on-one consultations/call consultations (relating to the stock market and personal finance), seminars in key cities, college campaigns (offline), and much more. It also plans to launch an advising platform and offer the same service in the future. Furthermore, the firm plans to hold seminars in several locations and collaborate with key media outlets to increase financial literacy among the youth.
"The goal of Sharemarketstudies is to equip millions with stock market information and to highlight the value of investing at a young age to the youth of India."