He "Retired" at 34 to Spend Life on the Road With His Family of 8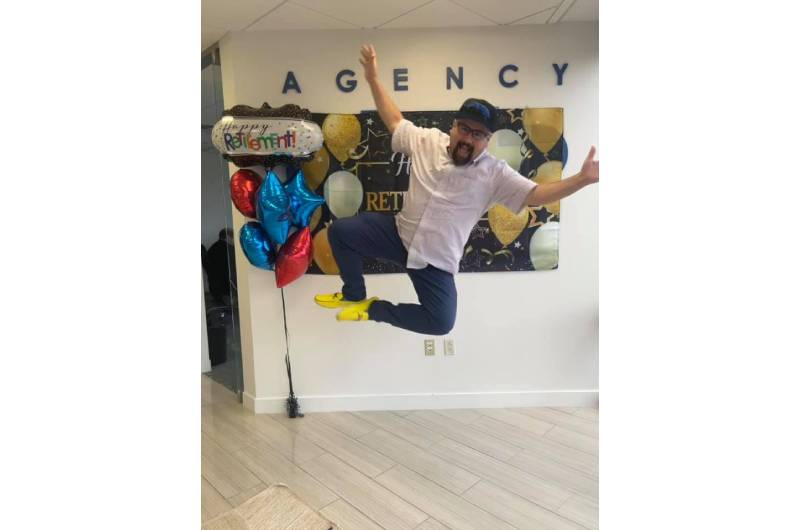 Get good grades. Graduate college. Find true love. Work hard. Start a family. More or less it's the path we all take or are told to take. It was no different for Dane Eyerly, a 34-year-old Texas father of 6. After high school he spent two years preaching in southern California, before going to college and finding his one true love. Together they created an ideal life – a great job, a large home, multiple cars, a great job, and six beautiful children. Then, last year the family made a choice that they expect will forever change who they are.
"We decided to take a little road trip. That decision changed our lives forever." Remarks Dane's wife Deena. The couple was a little nervous to take a road trip during the pandemic, but they needed to get out and set aside those worries. So, they packed their six kids into their full size Ford Transit T150 and headed out west to Utah.
"My biggest worry was that the twins would make the entire trip miserable for the rest of us." Says Deena. The twins she's referring to are the Eyerly's youngest children, one-year-olds at the time. She goes on to explain that they hadn't been on any long road trips with the twins and wasn't sure how well the twins would handle the long drives, the hikes, and the general nature of the vacation.
After two weeks away from home it was clear that the twins were not an issue. That's when the couple says they were "at the happiest time of our lives." As Dane puts it "we were spending every moment with our best friends, our family, and it was perfect! I just couldn't stand the thought of rushing home to my job just so I could STOP being happy and STOP spending time with my best friends."
That says a lot about the Eyerly's. They really are best friends with each other, and they aren't shy about that. If the road trip taught them anything it's that they are happiest when they are together. Dane works hard to provide for the family and then spends the weekends and two weeks a year with the family. He told me the road trip with the twins made a huge impact because he realized the rat race was simply never going to bring him happiness.
So, the family did what any rational family would do… They bought a double-decker tour bus and hired a Utah-based company to convert it into a motor home, and started a YouTube Channel called Double Decker Family. A few weeks later Dane informed his employer that he'd be leaving the company which he helped build as soon as the bus conversion was completed. That was 8 months ago. Last week, the company held a "retirement" party for Dane on his last day.
The bus, a Van Hool TD925, is nearly completed and the family is focusing the next month or so on selling off all their belongings so they can hit the road full time. Their plan is to spend two years, traveling approximately 45,000 miles, visiting all 50 states.
"We'll drive to as many of the states as we can. If we've got it in us we'll try to drive to Alaska, but Hawaii and Alaska will probably be flights towards the end of our journey." says Dane. Of course, he's quick to clarify that their journey on the road doesn't really have a specific end date, but that their current plan is two-years.
He also points out that his "retirement" isn't so much of a true retirement as it is a calling he's felt to spend more time with his wife and kids, be more present in their lives, and live up to the titles of Husband and Father. "It's not like my working days are done, I'm just working for my wife, my kids, and myself now, working to build a better and stronger family." As our conversation ends, Dane paraphrases the father of the National Parks, John Muir "My family is calling, and I must go."