Gunvant Thakor's inspiring journey of introducing his venture production house "Jigar Studio"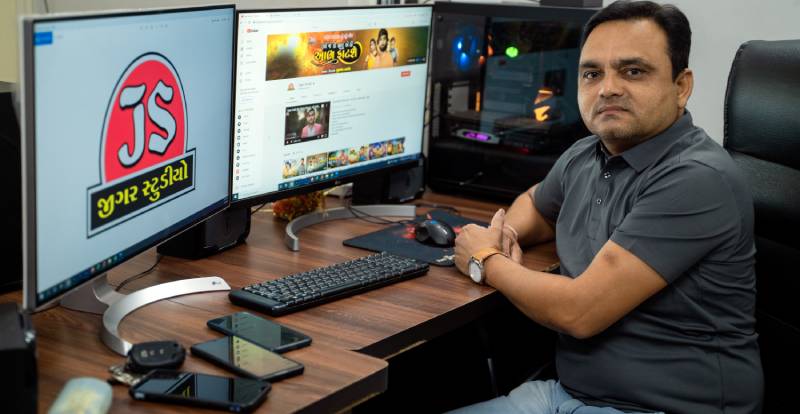 With the emerging focus on entertainment being the mainstream industry, more films, songs, and even performances are built every single day. From performing a dance number to launching video tracks, the numbers are multiplying every single day as entertainment has become a major. Producers are the people who happen to make it possible for these entertainments to be a super success with their ability to produce a dream project. Gunvant Thakor is one such producer who has been in this business for a long and has successfully delivered many hits in the past.
Gunvant Thakor belongs from a small village named Lhor located in the Mehsana District. His family lived in the village; however, to support their son they eventually moved to city life to earn more. They wanted a good life for Gunvant and that pushed them to work hard to help him finish his education. They moved to Ahmedabad and Gunvant was able to complete his studies. To support his family, he eventually took a job 12 km from his place where he walked down every morning to earn his share. After long years of hard work and savings, he finally was able to give birth to his dream in the form of his first venture called "Laxmi Studio" now known as "Jigar Studio."
His successful projects include Tuto Sajan Mara Kadje Korani co-produced with Vikram Thakor, Preet Jhuke Nahi Saath Chhute Nahi, Tu Mari Nai To Koini Nai and Prem Ni Majburi, Nandlala and Jiv Hatheli Par Muki Didho Tara Re Bharose, and many more. He mentioned, "I have been inspired by my family since childhood. Seeing them working hard to ensure my comfort. This is what I wish for my family and so I leave no stones unturned when I work on a project." Gunavnt Thakor's studio has proved to be his biggest success inspiring many.