Gulfateh Khan released a new Punjabi romantic single Khyaal Ve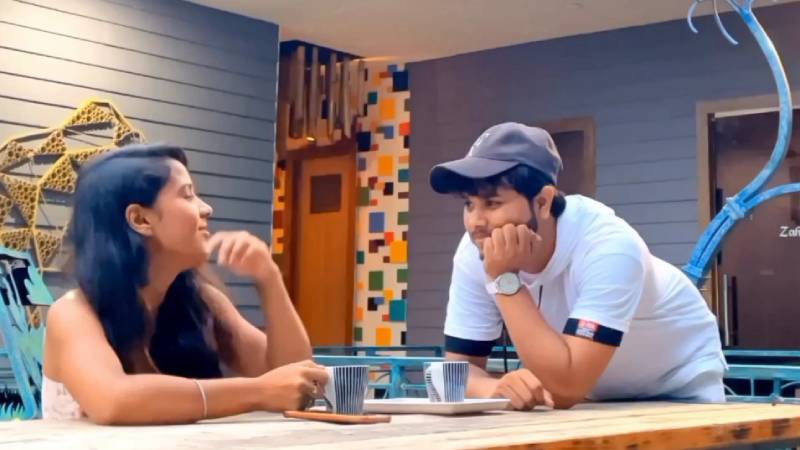 Gulfateh khan AKA Farman Ali, known for his melodic punjabi songs is soring high professionaly these days. Gulfateh khan is on a high as everything he touches turns into gold, apart from his super melodious tracks that he has released in the past in the independent punjabi arena he is also working in films now. We all have witnessed his beautiful compositions and enjoyed them thoroughly too. To add to his outstanding music sense and commercial success there is another feather in the hat of Singer Gulfateh khan that has been added lately. Music Label Kavish Records has signed the super talented composer and singer Gulfateh khan, and there is a lot of exciting content that we will get to hear from this combination in the near future. Kavish Records on the other hand has already done a lot in the independent market successful, and the company is growing exponentially every month as Kavish Records has various artists signed under them, kavish records is also into film production and we hope to be entertained through their creative music and films. The owner of the company said that there is a lot in the pipeline that is going to excite the masses.
The singer stated that he has an incredible rapport with Kavish Mishra the owner of Kavish Records and they are working simultaneously on four songs, all of them are going to be a great treat for the audience. Recently he released a new single "Khyaal Ve". Its a Punjabi cum romantic song.
The next two songs that they are working on are titled "Billo" and "Tere Naal". Speaking about Tere Naal gulfateh khan said that this is arguably the most exciting song I have ever worked on till now, as it has a mix of romance, beautiful poetry and great music production. We are having a ball working on this project stated the singer. The song will release soon. Singer Gulfateh khan was loved for his last release named "Jachdi Tu" which he also produced and the song became a huge rage among youngsters. Gulfateh khan is one such artist who holds the unique combination of being commercial aware and yet delivering musically enriched compositions. Every song that he does has something unique about it and this quality is rare when now a days artists are more into recreating old songs which is a proven and easy formula for making commercially hit songs. Kudos to gulfateh khan for sticking to original compositions and giving audience fresh songs to listen to. We need companies like Kavish Records to push new artist so that they can unleash their talent without fearing failure stated gulfateh khan. We wish him all the best for his project and we hope some great music from him in the future