Giving art a deeper meaning – @Oneagainatpeacetofly's artistic revolution :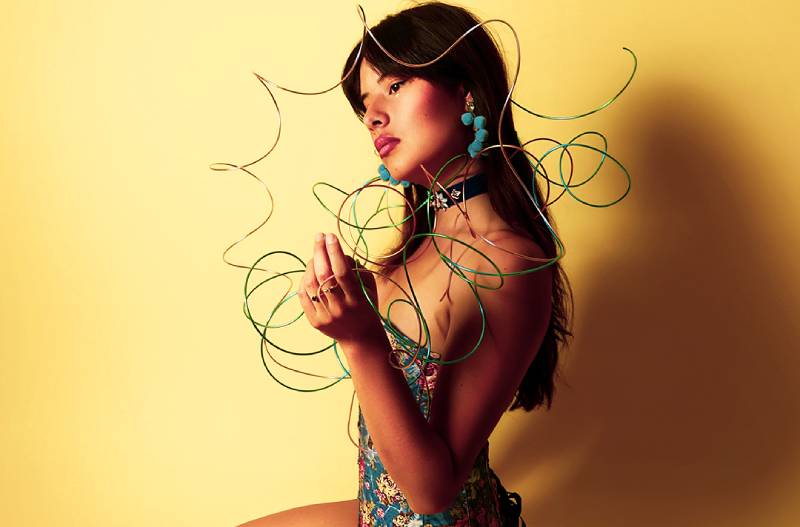 "A picture speaks a thousand words"- a proverb that many know but few put importance to. However, for @Oneagainatpeacetofly, life revolves around pictures which not only speak to others but also listen to what the world has to say in return.
One Again At Peace To Fly took shape in this universe sometime in January 2022, with roots in Southern France. It is a photographic project that revolves around conveying the strength in pictures, how this power infiltrates the spirits of those who view it, and how this connection can be used to make a difference in the world. At present, the pictures posted are parts of theme-based series, which are then resourced for crowdfunding, with all proceeds going to charity. As for which charity is chosen, it is based on the theme of the picture series it is linked to.
For instance, the visual association with a charity that protects birds was represented through a photoshoot resplendent with feathers. Another series focused on the flowers and nature theme gathered money for the charity Amazon Watch which pushes to protect the natural flora and fauna of the Amazon forest. More recently, OneAgainAtPeaceToFly also created the PAPER series, which funded a non-profit organization that ensures more paper recycling every year. Indeed, the pictorial movement is all about linking pictures to an issue and then to a charity involved in solving this issue.
Colors play an important role in this engaging project, as a whole, not only because they are aesthetic to the eyes but also because they reflect the vibrancy of the intense world the creator is bathing in and wishes to share with us. On Instagram, a quick glance through the @Oneagainatpeacetofly page will reveal a burst of all colours of the rainbow, mostly taking form in finely shot and edited pictures of young women – and a few men too. Right now, the artist is finally coming out of the shadow, to exist under the @acidlustyle pseudonym on Instagram, to showcase impressive trippy digital art. Yet, the dedication and abundant creativity behind this all are undiminishable. This is not just an artist's work using pictures to communicate with a global audience, but an art director as well, that was lately sharing, "I create the photography from start to finish, which includes set design, make-up, hair, stylism, light, photography and retouching. The goal is to produce outstanding images with a few resources, as I am a free-lancer.".
@Oneagainatpeacetofly's journey may have started only a few months back, but it is already gaining a following in the hearts of those who care. For the future, the artist's immediate goal is to hit $10k in crowdfunding per month and then beyond in the long run. Don't forget to check out the latest series, "Lost the thread", which funds Alzheimer's disease research, on https://www.instagram.com/oneagainatpeacetofly/ .