'Gaea' – The Mother Earth inspired collection takes Beatitude's Designer Sarees a notch above the rest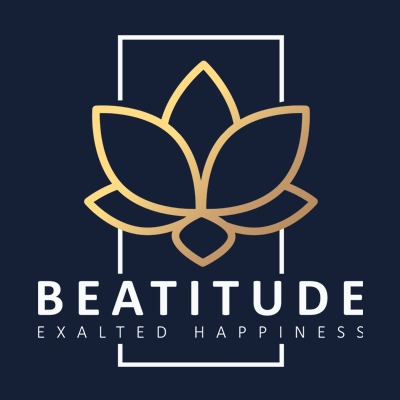 Beatitude, a leading India based brand of superior quality, handcrafted, and exquisite designer sarees have launched their particularly remarkable designer collection called, 'Gaea'. The collection is inspired by Mother Nature and has 15 distinct designs and motifs that are hand-painted on Organza Silk sarees. The collection is already a success with most pieces being sold out in a short span of time from the launch.
The Founder – Directors, Pushkar and Akanksha consider the Gaea collection to be very close to their heart. According to them, the Gaea collection is the coalescence of craft, quality, creativity, and workmanship – something they had always desired and worked for. "The entire collection is tastefully designed by our designers and handcrafted by our weavers with utmost patience, emotion, and extraordinary skill. Every saree is a collector's edition that will tell you a story worth remembering. It is not just a piece of fabric that you would own; it is a dream weaved for you.", says Pushkar Shukla.
Beatitude is a one-stop shop for pure handloom and handcrafted sarees. It also offers an exciting range of designer sarees that no other online platform could boast of. "We take pride in having theme-based designer sarees for all occasions thereby making our collection exquisite, elegant, and glamourous, yet affordable for clients who love couture", says Akanksha. Besides Gaea, the company has a few other theme-based designer collections and intends to launch some more this year.
Apart from their designer collection, Beatitude also has a vast collection of Indian Banarasi Sarees, Patola silk sarees, Silk Cotton, and almost all other choicest fabrics that Indian women adorn.
The company's laser-sharp focus on fulfilling their client's desires and needs for authentic and sophisticated sarees, topped up with a stringent policy on transparency and commitment has made Beatitude a successful and much-loved brand amongst its customers specially the celebs. A recent feather in their cap was the "Startup Of The Year" Award in the apparel industry, awarded to them at the WASME SME Excellence Awards 2021. The award I supported by the Ministry of MSME, India.
In the last six years, Beatitude has made its name as the top online marketplace for the largest and most extraordinary collection of handcrafted and designer sarees. What new does the company bring in 2022 is something that their patrons would eagerly be waiting for.
Gaea Range can been explored and purchased using link : https://www.beatitude.in/collections/gaea-collection