From Medical Innovator To Social Entrepreneur: The Story Of Dr. Balvir Singh Tomar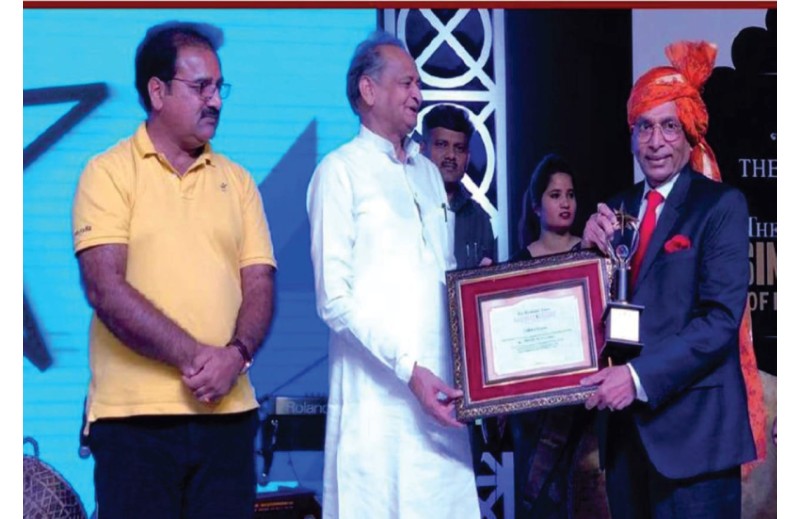 The importance of doctors cannot be overstated. They are essential to the health and well-being of communities around the world, and their contributions are invaluable. Whether working in hospitals, clinics, or other healthcare sector, doctors are dedicated to improving their patient's health and quality of life.
We are glad to have this opportunity to introduce you to Dr. Balvir S. Tomar, a true standout in the healthcare industry & one of the leading Business face of Rajasthan. Dr. Tomar is a renowned paediatrician and philanthropist who has launched various welfare schemes like-
Free meals are provided to all the patients/attendants; ≈10,000 meals are disbursed each day.
35 fully equipped public health vans covering 300 KM radius are deployed, meant to increase community health awareness, smoking cessation, provide free first aid, taking pap smears, breast mammography ferrying sicker patients to tertiary care hospital, free of cost.
Free medical camps are also held in the region wherein diagnostic treatment facilities are offered, free medicines distributed. Aiming to bring health-care right up to the door-step of rural patients, satellite health centres are established bringing superspecialists from higher centres to remote areas. Within the ambit of this program 100,000 patients have already been diagnosed.
"Rajeshwari Jacha Baccha Yojna," awarding Rs 11,000 to every pregnant woman delivering in his hospital.
"Hamari Beti" in which any girl child, born at the hospital, will be provided free education till PG, plus even free treatment for the family.
and many more in order to serve humanity & dedicated his career to improving the healthcare system in India.
Without a doubt, Dr. Tomar's accomplishments speak for themselves, but we wanted to take the opportunity to highlight just a few of his many achievements. As a leader in the healthcare sector, Dr. Tomar has consistently demonstrated his dedication to improving the lives of those he serves through his tireless work and commitment to excellence.
Born in 1950 in Varanasi, Uttar Pradesh, Dr. Tomar obtained his medical degree from Gajra Raja Medical College before specializing in paediatric nutrition at Harvard University. He later received a scholarship to study at Oxford University and completed his specialization in pediatric liver disease at King's College in London.
Dr. Tomar has made significant contributions to the healthcare industry throughout his career. One of his greatest achievements was his contribution to finding a cure for Indian Childhood Cirrhosis, a deadly virus that had a 100% mortality rate among children.
In addition to his medical work, Dr. Tomar has also dedicated himself to being a social entrepreneur and philanthropist. He currently serves as the Founder and Chairman of NIMS University, NIMS Hospital, Niflux group of companies and News India 24*7.
Dr. BS Tomar is also dedicated to providing top-quality medical care and education through NIMS Hospital and NIMS University. He is committed to ensuring that these institutions offer high-quality medical treatment and educational opportunities to the people they serve. He sees this as a way to continue serving humanity and making a positive impact on the lives of others.
Dr. Tomar's advice to the public is straightforward: treat others kindly and compassionately, and do whatever you can do to aid them when the chance presents itself. According to him, his desire to help people has been a major inspiration throughout his life. As the proverb goes, "It is better to risk starving to death than to submit," and he is a proof, that this is true. What's the point of living a life if you don't pursue your goals? Dr. BS Tomar came from a poor background, yet he followed his dreams anyhow.
Throughout his journey, Dr. Tomar has learned several valuable lessons and values that have shaped him into the person he is today. He has learned the importance of hard work and dedication and has always put in the extra effort to ensure that he provides the best possible care to his patients.
Dr. Balvir S. Tomar's dream for life is to continue serving humanity through his expertise in the field of medical health. He is committed to using his skills and knowledge to help people around the world lead healthier and happier lives.