FOUR STUNNING WAYS TO STYLE MIDIS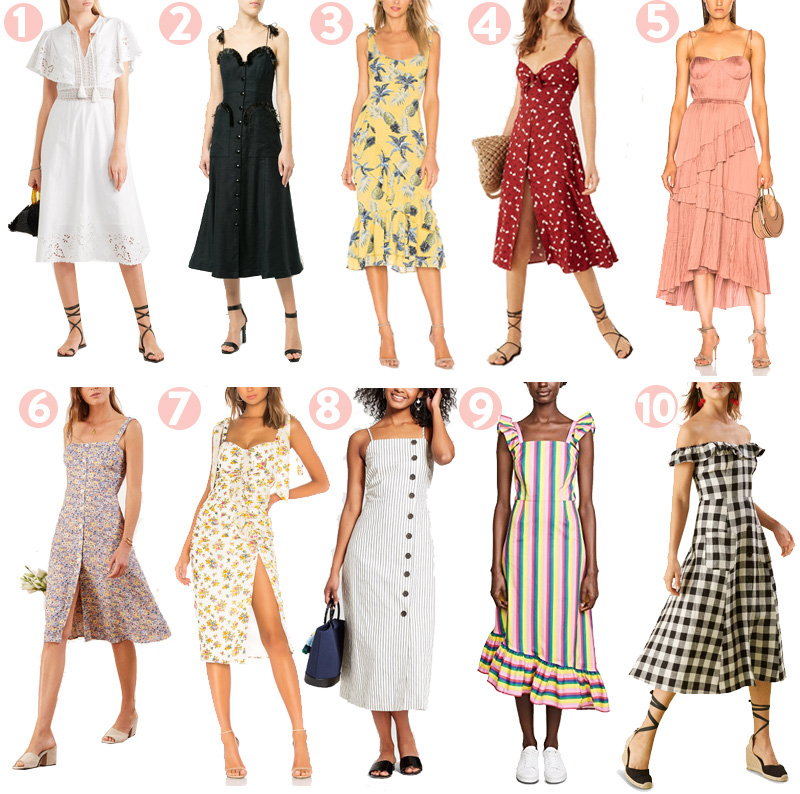 Want to look the best for an event this weekend? What about some midi shopping? Midis are super comfortable and fit as the trendiest dress choice, be it anywhere! It can deliberately match anyone and hits at the mid-calf where it ends. Unfortunately, many do not pick these because they feel it's just one single look! But in reality, it isn't so. Midi dresses can suit both an event at the workplace or even a lunch date by the beach! Want a dress that can fit any size, occasion and climate? Then, barely shop for some midis!
Like mentioned, most people have no idea about the styling techniques and clothing choices with midis. These dresses can fit almost any season of the year and easily fits in the closet as an all-year dress! It should surely fit in spring like no other clothes. With some side slits and floral prints, comfort and style check! On the flip side, an off-shoulder or sleeveless midi can be pitch-perfect for summer. It also goes well for all body sizes. Midi dresses come in multiple sizes, and it is sure that no one will drop their midi shopping because of size troubles!
Ways to style midis on the go
While many may suggest midi shopping and styling to be intricate, it is not so! Styling a midi for a completely different look can happen in minutes! Here are five incredible midi styles everyone must try out:
Footwear
Different footwear options with the same midi can give a whole different look! For short girls who wonder if midis can fit their height, pair a midi with some elegant high heels! Wedges can be a good option, but a pair of strap heels can do all the magic! For winters, some cosy boots can add a signature style to a midi already worn last summer!
For the tall ladies out there, pick a pair of white sneakers that can match almost every midi dress in the closet! If there is a tinge of leather on the dress, like a stitched belt, then leather shoes can also be a terrific option!
Some Jackets or knits!
It is a secret that can barely add some magic and turn a used midi into a whole new one! For springs and summers, a denim jacket will be it all! Denim goes well with most colours so, one can easily mix and match them with almost every midi. Shrugs can be a better option, as they come in multiple colours, and one can find the perfect shrug that would compliment the colour. And some knits for winter? Shop for some light coloured knits, and they will match any midi faultlessly.
A classic accessories set
Though midis require minimal or no jewellery and can be flattering themselves, pairing them with a matching set can turn out to be a different style!
For example, a silver or rose gold necklace can complement any fabric of midi. Also, don't forget to add on cool and stylish sunglasses for this summer!
A belt bag can also be the perfect accessory to pair a midi! Though many may not go with this crazy look, what's a life without some crazy yet stylish clothing? A midi paired with knits or jumps can flawlessly take a belt bag.
Bags and clutches!
A backpack or hobo can handily go with a light fabric midi dress. For parties or weddings, a satin midi with a clutch or mini bag can suit anyone well! Make sure the bags complement the fabric and colour of the midi!
From fabric options to different styling techniques, midis should indeed be a closet essential. So flaunt every day, be it summer or winter, with these incredible styling options!