For Apple Watch, $299 "Wristcam" adds a pair of cameras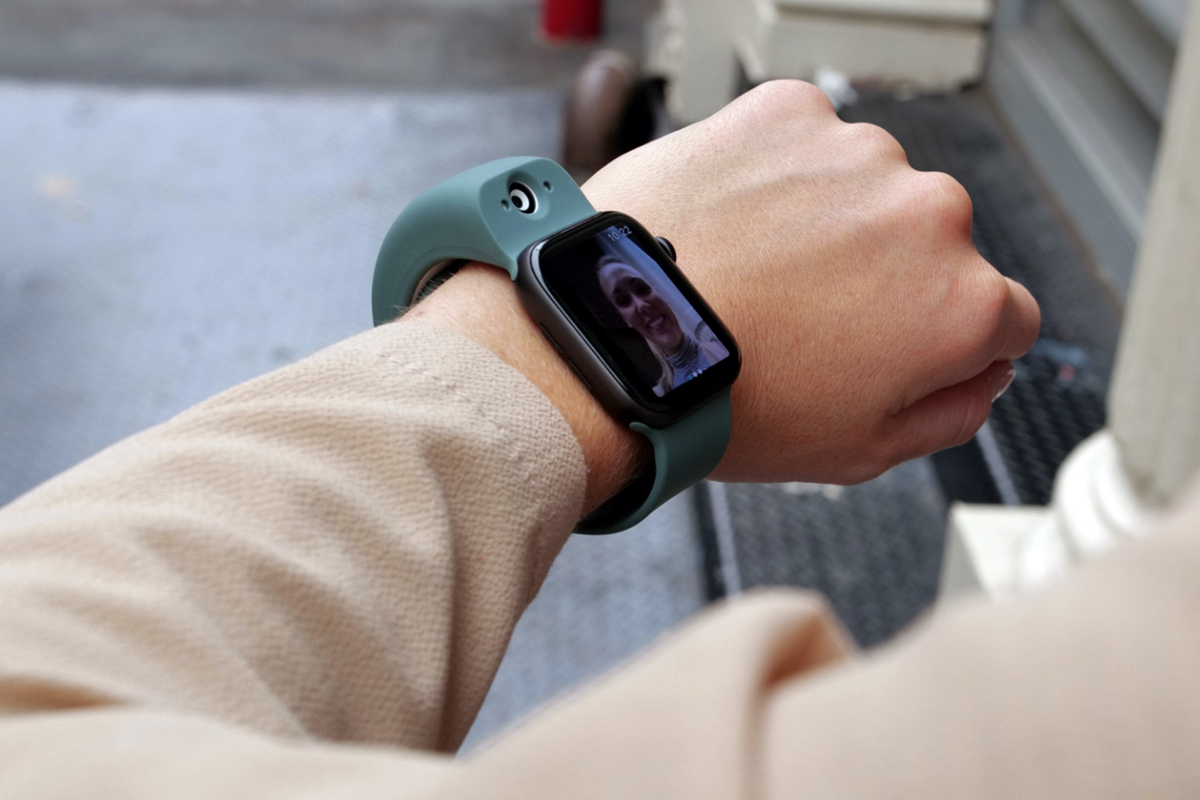 The Apple Watch has never incorporated a camera, likely because of battery life and space concerns. Another Apple Watch item intends to address that need by presenting a wrist-worn camera that works with the Apple Watch.
The Apple-confirmed Wristcam connects to the Apple Watch as a band that adds a fairly enormous camera set to the highest point of the Apple Watch. It's very thick and bulky, however can catch 1080p video and 4K resolution stills. There's a 8-megapixel "world-facing" camera and a 2-megapixel "self-facing" camera in the accessory.
The camera underpins video live-streaming, apparently through the included Wristcam application as FaceTime video isn't accessible on the Apple Watch.
The application incorporates a live viewfinder, gallery, and sharing tools. As indicated by the organization that makes the Wristcam, there are brilliant LEDs close to the cameras that make it obvious when a photograph or video is being captured.
Wristcam arrives in an assortment of colors, including Noir, Blanc, Gray, Rose, and Sage. It is water safe and has an inner battery that keeps going "all day" with moderate to heavy use, alongside memory that matches up new photograph and video resources with the iPhone while it's charging. The Wristcam accompanies an attractive USB charging cable.
Wristcam author Ari Roisman said that he designed the accessory for minutes when a camera isn't accessible.