Flim Director Pranjal Singh makes not only Bollywood films but also reveals the real face of humanity.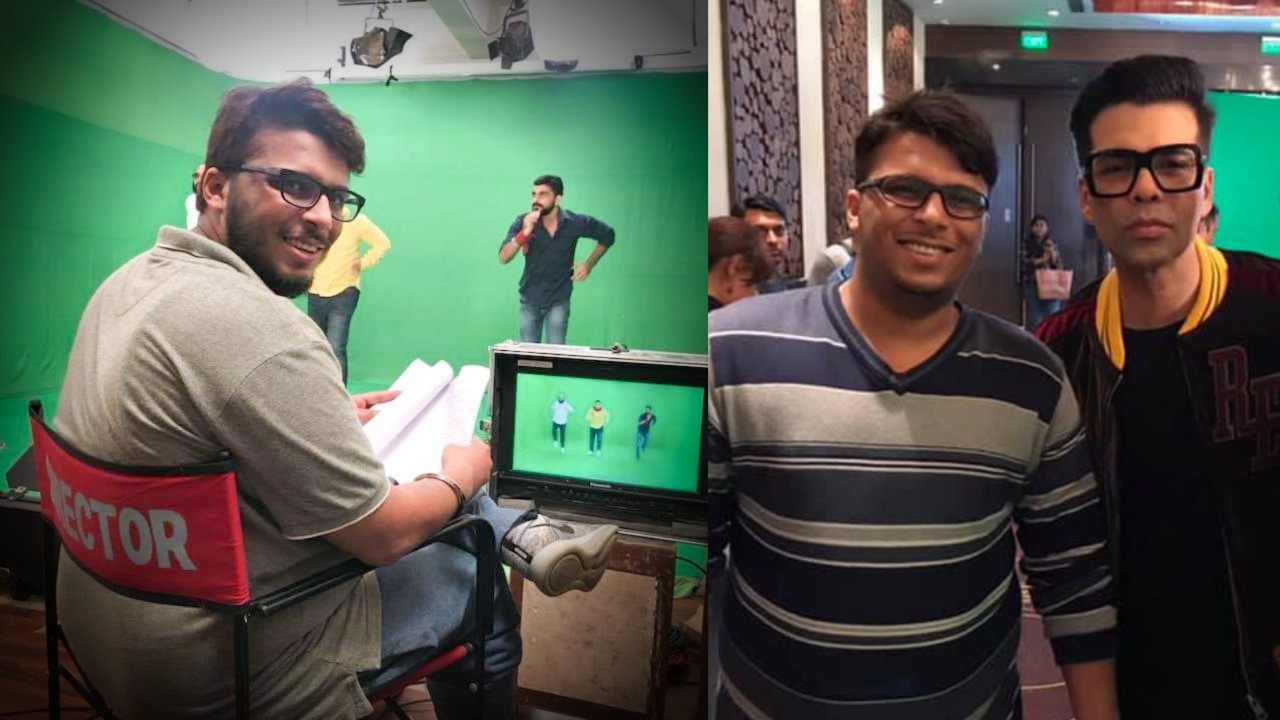 The man who not only dreams about himself but also believes in fulfilling other's dreams, the one who sees the world from his camera lens, and believes in presenting society's real face to the world. Meet an Indian Film director Pranjal Singh who has worked in big Bollywood movies like Bullet Raja, Dedh Ishqiya, Ishqzaade, Raees, Danang, Tanu Weds Manu, Dangal, P.K., Sanju, Mission Mangal, Simba, Bypass Road & many more as an Associate Director. As we all know how difficult it is to make a name or a place in the Bollywood film industry, Pranjal's story portrays that success does come to you if you chase your dreams. Pranjal Singh was very fond of photography since childhood. He came to Mumbai, the city of dreams, with many big plans in the eyes and quickly achieved a different Bollywood industry position. Since childhood, Pranjal was very keen on films, and he was always curious about how these films are made. Pranjal faced many difficulties to achieve his dreams, like lack of support due to being an outsider in the industry, lack of perfect platform, and lack of talented people. But his dreams' journey is not so easy, and he has overcome many obstacles to achieve his goal. Pranjal is always looking for the help of the youth. Pranjal Singh started One Click Production in 2010 with thoughts of changing the mindset of people towards films. One Click Production is an emerging film production in INDIA. So that the new talented youngsters do not face such problems, and give them the right platform. Pranjal always wanted to do something different; his curiosity about the film came to the media and production field and made him a successful film director today.
Pranjal makes not only Bollywood films but also films on society's evils to see the real face of humanity. Pranjal believes that we can give the right direction to the community through movies. Usually, we do not even think about the issues or do not pay much attention to those complex issues, Pranjal Show in straightforward way films. He made several documentary films and videos that are based exclusively on social & society problems. His first work is the music album In Memory Of My Love, Tum Mere Ho & Laut Aao Na, which was quite a big boom. After this, he made several music albums, one after the other, and many documentary films like 'Jai Hind.' That taught us why we remembered patriotism only on national days, military sacrifice day, Independence Day, and Republic Day. Patriotism is not seasonal, and it should be the essential spirit of our life. After that, RAISE YOUR VOICE, UMEED, ZINDGI-EK LAMHAA & many more; Pranjal makes many documentaries film on social issues.
Pranjal is always highly appreciated for this. Today Pranjal has received more than 42 National and more than 40 International Film Awards and honors. Pranjal is still at the forefront of teaching and inspiring young people. Today under One Click Production, Pranjal gives services like photography, videography, music video, digital marketing, government project, Commercial/feature & short films, Online Film Making courses & many more. Pranjal has been interviewed many times by National Channel 'DD National'. Today Pranjal also contributes to society as a guest lecturer & visiting faculty in more than 22 prestigious colleges & universities. He gives knowledge & industry experience & teaches youth & train them to be professional. Today Pranjal Singh Well Known Young Flim Director in Industry, and he is an inspiration for the country's youth.