Five Solid Ways To Integrate Videos Into Your Customer Support Strategy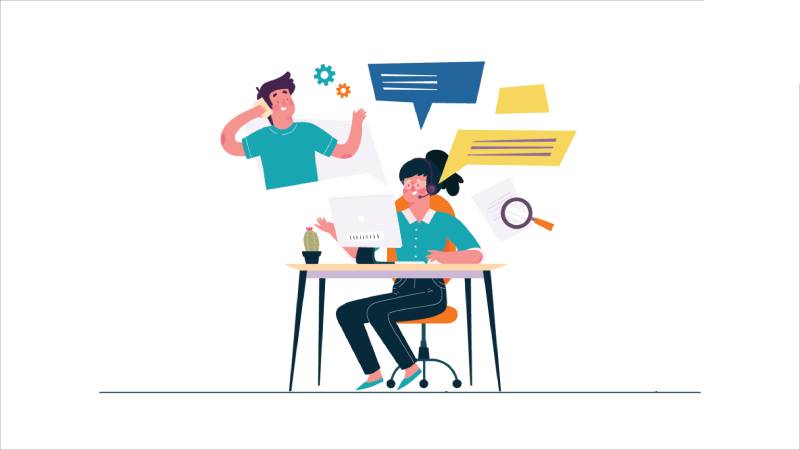 Today, every other company you see is focused on directing its major chunk of resources on developing excellent customer support experiences to not lose them to their competitors. 
But why all of a sudden this has become an important aspect of their strategy?
Turns out that videos today have shouldered new responsibilities apart from being known as mere marketing tools.
In today's business world, videos have become vital in addressing customer queries and grievances.
For brands, they are not only proving instrumental in allowing more engaging and personalized communication but also helping reduce customer response times.
This has directly led to an increase in satisfaction levels and a strengthening of brand image in the minds of customers.
Videos have automatically become an essential part of modern-day communication and their impact is being felt across industries.
Talking about customer support, videos play a significant role in improving customer experience.
Here are five ways through which you can make videos work for you:
Video Tutorials/Product Demos:
For B2B professionals and especially marketers working for SaaS brands, tutorial videos have been the go-to choice for customer onboarding as well as query-addressing tasks.
The reason is, product demo videos provide a comprehensive guided walkthrough of the concerned software or platform that long text-based manuals may sometimes fail to do.
Considering the customer support scenario, such videos can prove crucial in teaching users how to use a product or service effectively and efficiently.
This is probably why product demonstration videos are strategically created so that they can quickly target the queries that might pop up in a user's mind whenever he/she sits down to try out the product.
The need for customer onboarding and product tutorial videos has never been so strong.
We must not forget that we live in a world where technologies evolve almost daily and while we sleep, one or the other new product is being launched in the market.
Hence, the need for educating potential as well as existing customers about a particular product is evident and in fact, necessary.
Such videos then become a good resource cum tool to drive conversions and encourage prospects into trying out a brand's product.
Example of a product video: TapOnn | Live Animated Product Demo Explainer Video
Video FAQs:
Every B2B business regardless of the product it serves needs an FAQ tool to provide quick answers to its customers.
Considering the world where people read less and watch more, video FAQs prove to be an efficient tool to handle customer queries right up front.
There are instances when tickets are escalated to the next-in-line supervisor for their intervention and quick resolution to the customer query.
In such situations, videos can prove handy to answer their queries before they start developing negative thoughts about a brand's customer support strategy.
When a FAQ video solves a customer's problem, it builds brand loyalty and increases trust levels in their minds.
Brands can create short and to-the-point videos for their customers and cover the most probable questions that might arise.
These videos can then be attached to company landing pages, support emails, website pages, checkout, and payment pages, etc.
Video Case Studies:
Case studies are one of the most underrated forms of marketing that brands tend to ignore.
However, when it comes to integrating videos into the support strategy, businesses can showcase the behind-the-scene processes of how their products or services have helped other customers achieve success.
In the B2B space, video case studies prove to be invaluable. This is because customers now know you inside out, so they are more likely to come back if they need something else.
A brand's case study videos may also incorporate testimonials from previous customers to help build trust in its services among potential customers.
Before you create a video case study, sit down and talk to your sales representatives as well as the customer support team questions regarding the common queries they are being asked regularly.
This will help you include only the most relevant and direct questions that may be wandering in the minds of your users.
In broader terms, case studies are the parent category of customer testimonials that businesses can choose to strategically produce for their customers.
Of course, the level of complexity of the product sold and the category of customers might differ with each case study a business chooses to prepare.
Video Testimonials:
The fourth way to add videos to your support channel is to prepare video-based testimonials.
Indeed, they're a powerful way to share real-life experiences and feedback, thus paving the way for strengthening brand loyalty levels in your potential ones.
These testimonial videos can be shared on social media channels and websites. On top of that, a ton of brands have begun to address queries through emails and social platforms.
In such cases, video testimonials can be an excellent way to answer these queries by featuring satisfied customers sharing their experiences.
Videos enable your customers to hear and speak about what your product is all about. It can be made more authentic and engaging by structuring it in a manner that convinces them.
When a brand shares testimonials, it attempts to establish an emotional connection with its customers.
This directly leads to customers believing the narrative that they are esteemed users of a brand that is more humane and less of a normal business organization.
Live Video Chat Support:
A lot of brands tend to ignore this underrated yet effective video trick that can increase their customer satisfaction rates.
Nowadays as soon as a customer raises a ticket, a support representative is assigned to him/her to attend to the query.
At this place during the conversation, the agent can share an explainer video that crisply lists down the solution for the customer's problem.
This is a two-way benefit-driven move –
The support agent can now relax as he's got a concrete tool that can be used to resolve queries and,
The customer has got an actionable solution to his problem in probably seconds compared to what he would have gotten in half an hour.
But this is not all! Here's the biggest benefit:
With the help of videos, recurring and unnecessary customer service touchpoints can be eliminated.
Customer support agents can utilize the power of videos during Live Chat which can help them cater to more such customers that require their attention.
Also, customers get an opportunity to experience rapid response service and thus can free themselves from the frustration of waiting for hours to get their problem resolved.
Conclusion:
By using videos, modern businesses get a unique opportunity to enhance their customer support process and stand out from their competitors.
Incorporating videos will improve the efficiency of their communication patterns and generate effective ways to resolve customer problems.
As stated above, there are multiple ways in which videos can be utilized to solidify the process of the user support team.
Check it out once and experience the impact videos can have on your business.
Author Bio: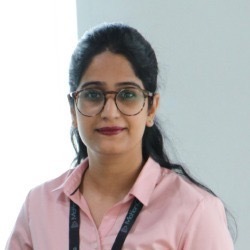 Komal Kokate is the Co-Founder & CEO of MotionGility – An Animated Video Production Company based out of Pennsylvania, USA.
Her areas of expertise include business development and explainer video production.
With her disciplined attitude and knack for creativity, she and her team have delivered result-oriented and winning videos to hundreds of clients globally.