Fahda Romie: Raring to make it huge in the music and rap industry as a pure talented and passionate individual.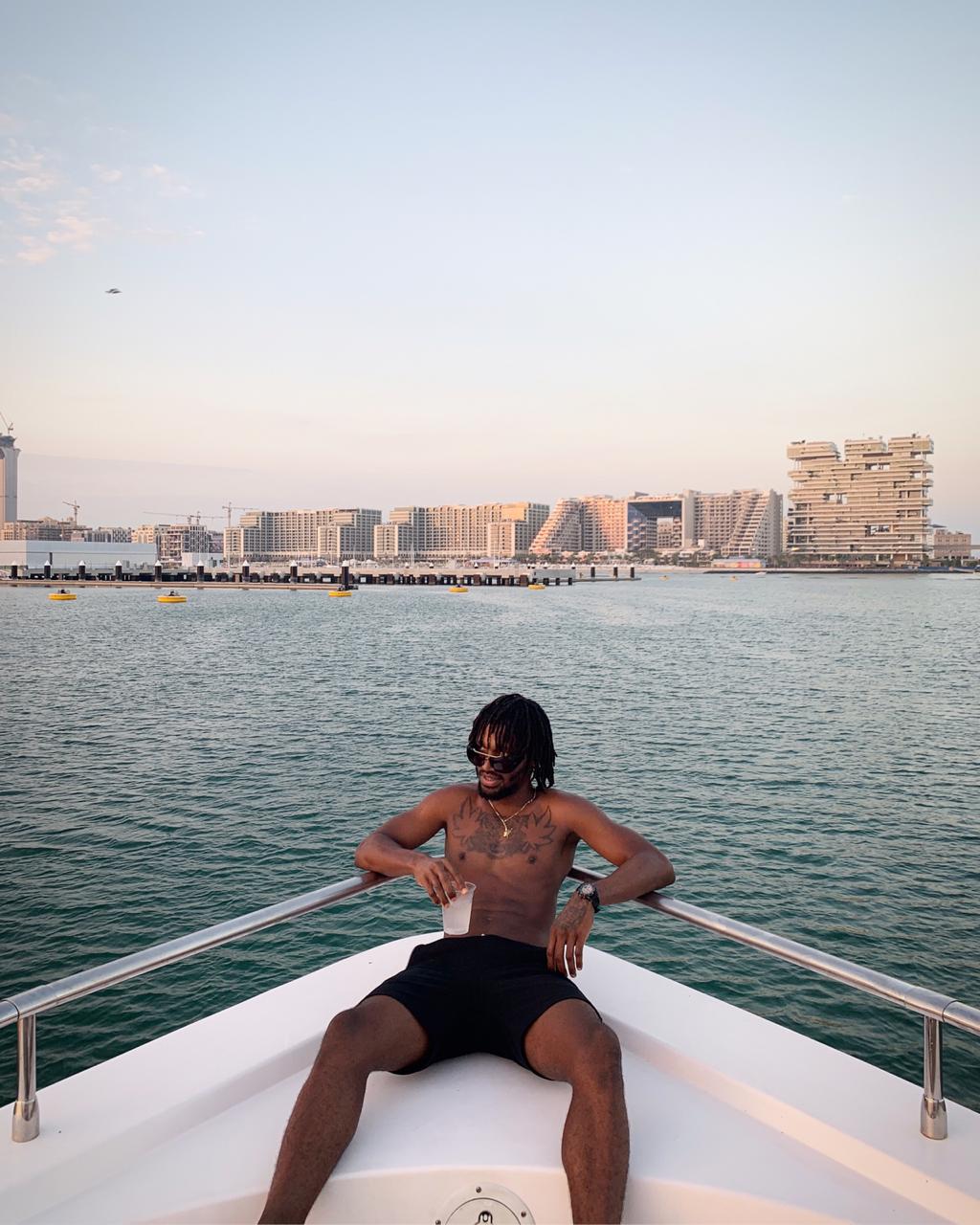 Fahda Romie is a Jamaican who has been making his name count even amidst the UAE, especially Dubai, as an upcoming rapper.
All through these years, we all have heard about a lot of people who have not only shown great passion and drive for what they wish to achieve in life but have also made the necessary efforts in turning all their dreams into reality. The world of music is where every day new talent is born but do all these newcomers get a chance of a lifetime to make it huge in the vast and competitive music industry? Well, definitely all those who are determined enough to go beyond boundaries and create milestones with their musical talent are the ones that reach the top. One such upcoming rapper is Fahda Romie, whose given name is Jerome Downes from Jamaica, but the one who found his way into the music scene in the Middle East in late 2017, specifically in Dubai, and since then has never looked back.
However, the journey for this youngster was not a bed of rose and he had to go through many trials and errors to get on his path to success. While in Dubai, Fahda Romie initially worked as a waiter in a high profile West Indian concept restaurant, where he worked dedicatedly and impressed everyone around him. But, somewhere he thought he missed on something and felt a quest to achieve much more in life. This was when he got attracted towards writing lyrics and delivering the same vocally and realized his true potential. Luck favoured him and he got the chance to voice on a particular beat, out of the few instrumentals a producer had sent him. In December 2017, Fahda Romie was ready with his first writing, which unfortunately did not get recorded until early 2019.
He began his journey with the track titled 'Journey', which later had lost its spark with many giving mixed feedback. However, in 2019 he again got a chance to work on an instrumental, which was sent by his producer Julio. On the same instrumental he wrote a 4 and a half minutes long melodic song and recorded the same in his bedroom. The young rapper, who once lost hope because of the not so good feedback he had received for his last track, started gaining confidence to work harder as his song "Recommend" gained great feedback even before it was engineered. The track was such a hit that it was sent to Chad, his friend and music producer, who mixed and mastered the same.
The vibe and the sound of the song were so impressive that Fahda Romie decided to release across all platforms on December 31st 2019, which was greatly acclaimed and well received by listeners and music lovers. Even after getting received so well from people, a very experienced person in the music scene gave not so good feedback about the track and Fahda Romie decided to unite with Rastarocket, a very experienced Jamaican musician, who coached and mentored him.
With more practice and learnings, Fahda Romie along with Rastarocket and Dj Ranger recorded multiple tracks week after week. All was great until Rastarocket shifted back to the US to reunite with his family. This incident encouraged Fahda Romie to walk on his journey alone and set up his studio. Today Fahda Romie works with a talented producer in Jamaica, Codelank and together they have created great tracks in various genres. The youngster has decided to compile some of the tracks for his EP, which he is excited to release on December 31st 2020, for celebrating the anniversary of his first satisfactory release. The EP has songs like Recommend, Vortex, Quasar Freestyle, Program, Sheikh up di place, Drilling, East Rave.
With his increasing confidence to take over the world of rap and music as a high-performing and upcoming artist, Fahda Romie is all set to break music charts with his new EP this December, so wait for it.