F1 of FMG has gone past many odds, breaking barriers, smashing conventional ideologies to make a special name and niche for himself in the music industry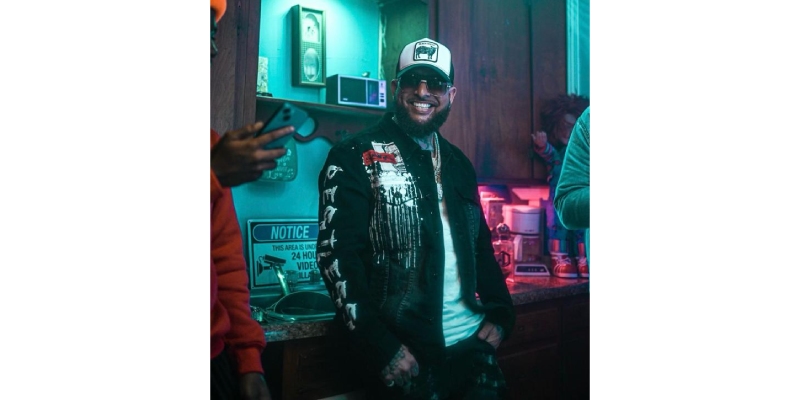 The Ohio singer and songwriter has been taking his music to another level. F1 of FMG lays out an unconventional hip-hop/country track on Rap Fiesta's platform with his latest single, "Chances.
Music has been an integral part of both F1 of FMG and his mother's life. In fact, she was the one who inspired him to venture into the world of music. He recalls the days when he and his sister would intently listen to their mother singing and playing the guitar. Music has always been an outlet for F1 of FMG's repressed feelings. His music contains an element of personal truth that resonates with people all over the world. His primary goal is that people find comfort, strength and hope through his music.
Growing up, he faced many difficult circumstances and situations where he was forced to deal with the extremities of life. As someone who has lived a very hard life, F1 understands the importance of guidance and love that is lost in the modern world. F1 is not someone who engulfs himself in his past life and sadness. Instead, he incorporates every element of his life including the good and bad in his songs so that he can inspire and help other people. The singer's cadence is filled to the brim with passionate energy. So much so that you can't help but feel each and every lyric deep. Who could have thought that person being sentenced to jail will emerge as an mesmerising singer connecting the correct chords in peoples mind. F1 of FMG truly believes that if one is lucky enough to have a platform where they can reach out and influence countless people, they should use it to help others and create a positive environment. With over 4000 subscribers on youtube his music video chances has gained 280,000 views. This is his power of music.
Besides writing and creating songs, F1 of FMG also has a fond interest in directing music videos. In fact, he has decided to take a step further and direct a movie with Jonathan Kimble. Make sure you give F1 of FMG a follow onInstagrambecause the singer is far from taking his foot off the gas.