Excellent performance by Chinese dancer Li Ziyao at the Chinese New Year Gala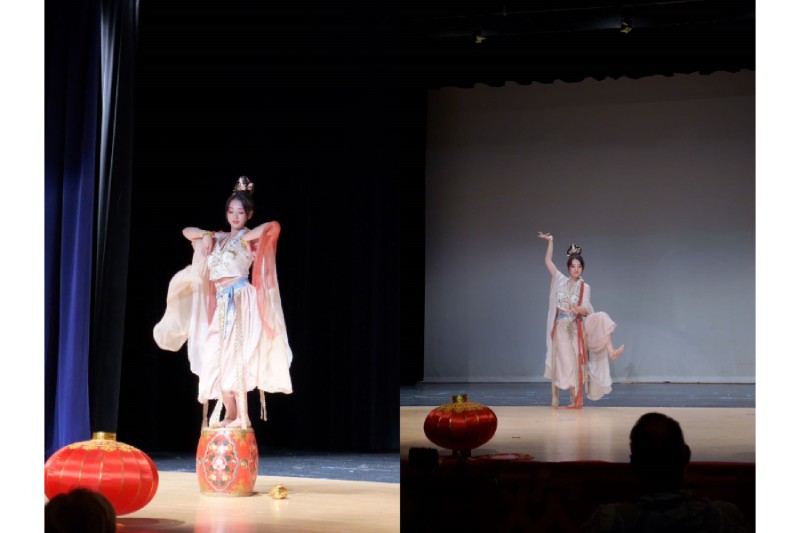 On this cool day, we ushered in the long-awaited Chinese New Year.
In Tampa, Florida, professional Dunhuang dancer Li Ziyao once again led us into Dunhuang culture.
"As one of the four Chinese classical dance genres, the FeiTian shape of the Dunhuang dance was originated in ancient India. However, it was re-created and perfected in the Central region of China. In the Han and Tang Dynasties, the Dunhuang dance had became a unique exotic dance in China, in which rooted in the Buddhism religion as well as fantasy of the west. "Li Ziyao said.
During the 5 months she lived in Tampa, Li Ziyao was beloved by everyone. Her outstanding professional skills and dedication to the dissemination of traditional Chinese culture are admirable.
At the Spring Festival gala on Jan 21, she and her partners, excellent dancers from the Tampa Sunshine Arts Group performed many dances with traditional Chinese culture. Li Ziyao's Dunhuang dance solo once again won the crowd applause, and as a Chinese TV host with 10 years of experience, she also presided over this lavish feast.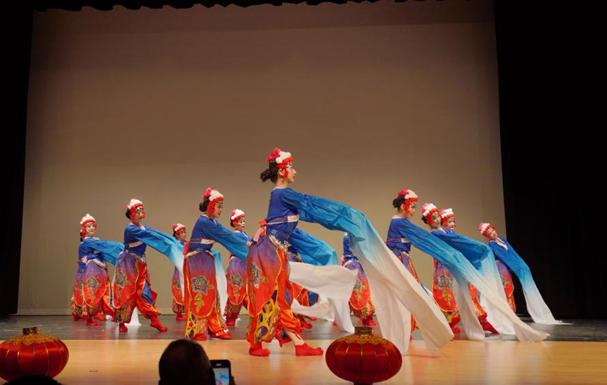 "People always ask me if I am tired, because as a host, I also have my own solo dance performance and the Peking Opera style group dance performance, and I also help the team members make up, but I really feel that I am full of strength, as if I never feel tired, because hosting and dancing are my passion, and spreading traditional Chinese culture, especially Dunhuang culture, is my responsibility." Li Ziyao said.