Everything from explaining the meaning of Shareholder Insurance to its benefits by the CEO of @letsplanhere, Leena Parwani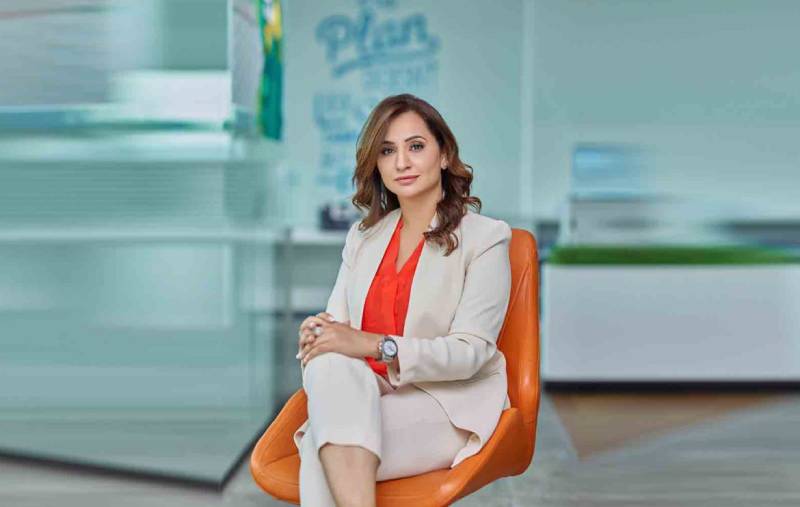 Dubai-based Leena Parwani is one of the passionate Entrepreneurs, a Celeb & Business owners' advisor, CEO of @letsplanhere (LPH insurance brokers) and iCareinsure financial advisory, who aims to help people live safer, with more security. She's also a digital financial coach, influencer and philanthropist.
Leena also established LPH Financial Services to provide Professional Insurance Services for Clients which specializes in the study and design of insurance programs to obtain the best available insurance coverage for the various branches of insurance at the most economical cost. It's one of the largest and most well-respected insurance brokerage companies in the UAE, specialising in Jumbo Policy or High-Value Life Insurance and Group Health Cover. Since its inception, they have always had a qualified advisory infrastructure, robust insurance procurement process, and committed after-sales service proposition.
Leaving everyone behind in the race, she tends to be the empathetic insurer for the citizens, as she says "We believe in long-term partnerships and care about our stakeholders which include our Customers, Team Members, Principals, Insurance Industry, and Society at large. We are continually engaged in refining ourselves in understanding our customers and their changing needs, progressing our human resources, providing feedback to principals, and actively participating in the industry as well as in social events. We practice environmentally friendly culture, contributing to the conservation of our ecology."
Leena shares, "Business without insurance is like baking without flour. Business insurance can help protect against a large number of risks involved within business, but it turns out that in certain circumstances, it can even go so far as to provide you with the funds you need to buy out your partner if they become unwell or worse run into a problem that gets killed! There are many different types of insurance and this one is even more effective than those that simply have your back when something goes wrong. It's called Shareholder Insurance which helps provide the funding and resources you need to take the reins from a deceased or critically ill shareholder to provide continuity within your company's offerings."
According to Leena, there are two options to obtain shareholder insurance. Firstly, the corporation can buy the insurance and provide it to its shareholders. This can be any type of life insurance, health insurance, or disability insurance for those they rely upon within their business. Alternatively, if a corporation has several lesser-known shareholders with whom they have placed trust on an entirely individual basis – though not all companies do this – then it would be up to them to decide whether they should take out life and health insurance policies for each shareholder individually who is considered lucrative at the time.
Shareholder Protection insurance is designed to help your business out during a difficult time. The loss of a shareholder can throw a company into uncertainty, especially if it happened unexpectedly. Having this policy in place can offer:
Fair share distribution:
If a shareholder dies without a policy in place their stake in the business could be inherited by an unwelcome beneficiary or end up being sold to a rival.
Keeping savings intact:
With a shareholder's policy in place, businesses don't need to save up capital or dip into their savings for funds to purchase an outgoing shareholder's stake in the firm.
Smooth transition of share:
Having a policy in place can help ensure a smooth transition when shares are changing hands. This can help keep business disruption to a minimum.
Better clarity:
The insured person's beneficiaries have clarity over the amount they will receive for the company shares when they are bought out by the other shareholder.
Raising buy-out capital:
For small businesses, shareholder protection can be vital since many smaller firms might struggle to raise buy-out capital at short notice.
Leena Parwani is an intelligent woman who's an educator also, making the complex topics explained easily through online platforms as well. Someone who's interested in insurance or wants to understand how this thing works should have a look at her Instagram and should follow her for constant updates.
Follow her on Instagram for more @leenaparwani