Erik Roberto: Award-Winning Hairdresser & Barbershop Pioneer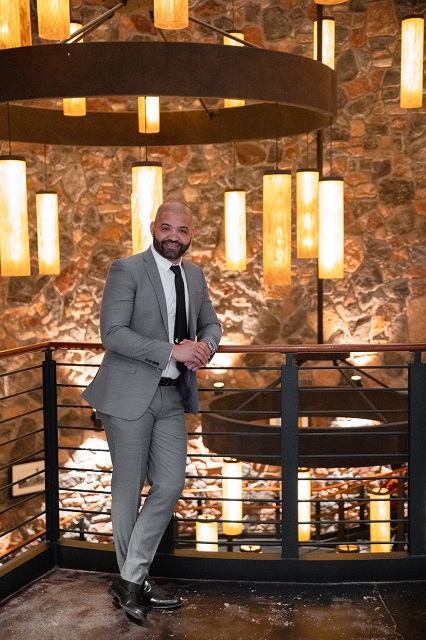 Taken his dreams to the highest level – and adding another one: Erik Roberto has taken the art of hair to a new level, offering his clients more than a traditional haircut.
Many people dream of owning a business around one of their passions, perhaps a hobby and perhaps something they are highly skilled in. Well, Erik Roberto has a passion for hairdressing and is very skilled in it. He also opened up his barbershop, one that is visited by many people from around the world, including lots of famous names, and is said to be one of the best in the world.
For a bit of introduction, Erik is a native of San Pedro De Macoris, in the Dominican Republic. He left his home city 17 years ago for New York City, where he opened up the mentioned barbershop. New York has so many big businesses and is not short of a barbershop or two, so for Erik to be able to hold his own in such a busy city he must be doing something right!
And it can be proved how right his work is, seeing as he has won several key barbershop competitions that include the CT Barber Expo challenge. But another massive achievement from Roberto is that he was the first barber in the world to perform Scalp Micropigmentation (SHP). This is the process that aims to recreate the hair follicle in areas where the hair is not growing very much or has stopped entirely.
SHP may be used to treat baldness, alopecia or scars. Erik takes great pride in being able to make a difference to his customers' lives, as he says: It is a great pleasure to be able to please our clients, meet their needs and at the same time suggest what works best for them. That has been our success in the American public, knowing how to handle all types of scalp.
In Manhattan, New York, Erik also has Gerow Hair Ink, a clinic which he co-founded. This clinic is well known around several countries in particular for its amazing hair transformations, including Brazil, America, and the United Kingdom. SMP is set to have an exciting future, and with talented individuals such as Erik, it will be interesting to see how the procedure will be used in the future. Seeing the work of Erik and his team will no doubt inspire plenty of other practitioners.