Erfan Ghorbani became the Swedish tournament's Mr. Goal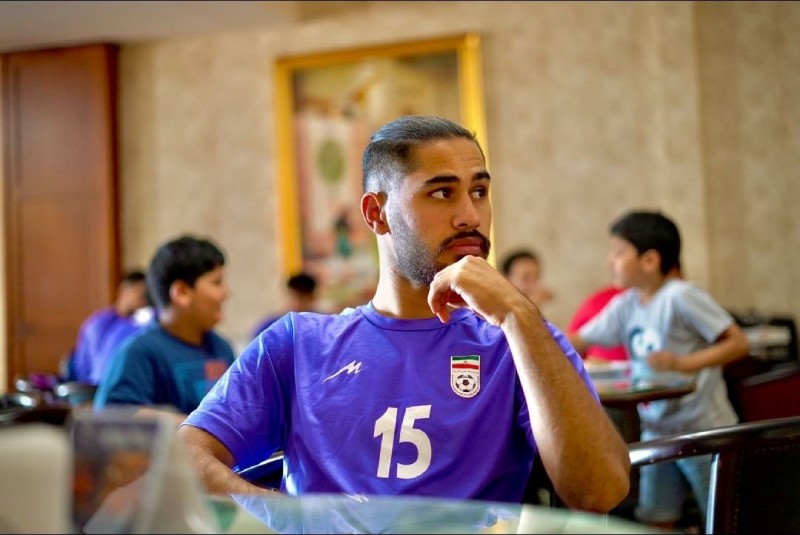 Erfan Ghorbani, a player of the Kia Academy team, won the title of Mr. Goal of the Swedish International Tournament
According to "Varzesh 3", the tournament of Lennart Johansson of Sweden ended today with the championship of Barcelona and the sixth place of Kia Academy.
Erfan Ghorbani, the striker of the Kia Academy team, won the title of Mr. Goal of the tournament with 6 goals and more than the players of the prestigious academies in the tournament, which was held with 10 teams.
Also, Irfan Ghorbani talks about advancing to the World Cup :
Erfan Ghorbani, the winger of the national youth team, in a conversation with our media about the preparation conditions before sending to the Asian Youth Nations Cup, said: Thank God, we passed the camp well and experienced good training. In my opinion, all the players are at a very good level of preparation with the measures taken by the staff.
He continued: We are preparing for difficult matches. We hope to be able to play good games and make people happy and keep Iranian football proud. Qatar and Australia are well-known names in Asia, and we don't expect an easy game against Vietnam, but we have to put in a lot of effort in the first two games.
The player trained in Kia Academy, who has the experience of Mr. Goli in the Asiavision category, added: We have experienced regular camps with the efforts of the staff and the federation, and all the players wish to make history by advancing to the World Cup.
The star of the team stated in the preliminary stage about his condition after overcoming the injury: Thank God, I overcame the injury and I scored two goals in the friendly match against Pas, which shows that I am at a suitable level of preparation, so that if the technical staff decides, When they showed me that I could help the team on the way to the World Cup.