Dream becomes reality with determination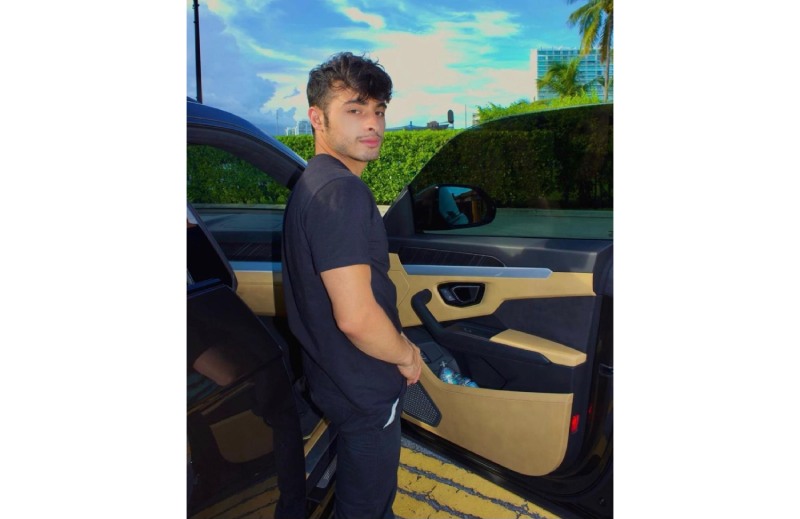 Growing up one of three brothers in a middle-class family in New Jersey, Elias Gonzalez likely never imagined he would be wealthy enough to own and operate two businesses, one of them in three high-profile locations.
"I was always good in school until I decided I did not want to work for someone else. My initial plan was to go to trade school and become an electrician until a video on YouTube changed my life for the better."
That video offered stock market tips that Gonzalez was able to put to good use, gaining clients as he used his pay from Dairy Queen to invest in the stock market himself.
He eared an Associates Degree in Business to give him the skills he needed to become proficient in all aspects of business, and the working capital he earned from his solo business as a stock market advisor allowed him to open his second business, "an exotic car rental company that offers some of the best rates in the South."
His stock trading company as well as exotic car rental fees have given him the funds to open two new locations, one in New Jersey and one in New York.
For the love of the car
He also has been able to immerse himself in something he loves, which would not have been possible if he had not seen the YouTube video, and had instead become an electrician.
"My passion for cars led me to choose this career. The best way to own and use exotic cars is to rent them out to make money and enjoy the cars you love," Gonzalez said.
His fleet includes, among others, a Rolls Royce or two, a Mercedes, a Bentley SUV, an Aston Martin, a Camaro and a Corvette, a Maclaren, a Jaguar, and a Lamborghini.
Lower prices caused immediate expansion
It's a specialized market, but Gonzalez sets himself apart by offering prices ranging between $250 and $1,800 a day.
Clearly, Gonzalez understands his market. Luxury cars that are rented in Los Angeles and New York will be different from those in Miami, a city with a distinct relaxed feel mixed with party atmosphere after dark.
He also understands there are risks involved, despite clients being required to have insurance.
One of his precious vehicles could be totaled in an accident, leaving him in need of as much as $500,000 to replace the car, provided the customer's insurance company doesn't balk at the hefty price tag.
Exotic rentals changed just as Gonzalez got on board
At one point, the most common luxury vehicles available for rent were Corvettes, Vipers, and Mercedes. In a handful of years – just as Gonzalez was getting his young foot in the door – the demand for more exotic cars escalated, allowing him to offer the vehicles that weren't readily available at other rental agencies.
His business savvy, combined with a bold stock portfolio and a willingness to take risks when needed has put Gonzalez at the top of his game, and his locations have been selected to accentuate his success and sustain continued growth.
For more information, including photos of available inventory, visit https://www.shiftrentalsllc.com/.