DJ DC Continues to Shine As a Professional DJ in the US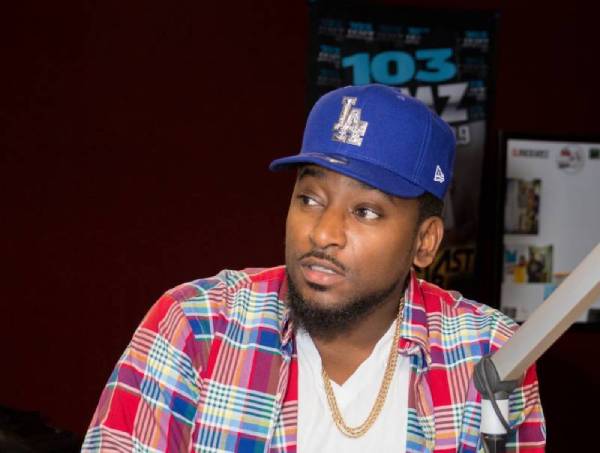 DJ DC is a popular musician based out of Virginia, the US. He is extremely skilled in Dj'ng. Whether you are a teenager or senior citizen, if you love music, you will love hearing out DJ DC at any time of the day or night.
DJ DC can lift your mood anytime, anywhere. His passion for music and ability to quickly connect with his fans made him famous all across the United States. Everyone loves listening to DJ DC's peppy tracks at pubs, concerts and parties. The California-born artist didn't get to stay in California for long. He came to Virginia as a kid and fell in love with it.
"I just love the vibe of Virginia. I came here as a young child, and fell in love with it. I am thankful to Virginia for making me a star DJ. I never thought I would achieve so many things in such a short period But Virginia gave fillip to my passion," DJ DC said.
DJ DC has been performing as a star DJ from a very young age. By now, he has successfully performed at a lot of concerts, parties, and events. Gradually, people started noticing his talents, and he got even bigger stages and platforms to show his skills.
As a young DJ, DC gained a lot of popularity in the Hampton Roads Area. It was also the very same place where he got his first pair of turntables when he crossed just 18. Next year, he also got invitations for house parties. But DJ DC believes the turning point in his life came when he met with the CEO of the GIFT AND THE CURSES DANCE CREW. It helped him shape up his career as a professional DJ and indie artist.
DJ DC has always been a keen learner of everything. He learned music from scratch. Since childhood, he has been closely following every musical show and concert on YouTube. DJ DC spent a lot of hours listening to all kinds of music in his teen age and adolescent days.
DJ DC enjoys peppy musical tracks and foot-tapping beats with high bass.
"I got the first opportunity to perform at a club at the Old Picassos for the CEO of GIFT AND THE CURSES DANCE CREW. I got tremendous publicity out of it. The audience who attended the club was enthralled by my talents and skills. It paved the way for my professional entry in the DJ circuit as an indie artist. I also can't forget when I performed as a DJ in African American Cultural Centre or Virginia NightClub Picassos, Club Love (Washington DC), and Lingerie Birthday Bash of July 24th, 2009, at Blakey's Night Club, Chesapeake, Virginia. I really enjoyed performing there as a DJ and still treasure each of those moments," DJ DC stated.
DJ DC now receives hundreds of invitations and performance requests from Event Managers, Show organisers, Night Club Owners, and Hampton Roads Promoters.
DJ DC believes he's now enjoying the best moment of his life. He wishes to continue his professional journey as a DJ with hard work, passion, consistency and an innovative approach.
"People think becoming a DJ is simple, but that's not the case. You need a tremendous amount of hard work, good taste in music, and a great presence of mind to start performing as a DJ. I am happy I got opportunities to perform in several high profile places like Washington DC, Greenville N.C, Philadelphia PA, and New Jersey," DJ DC added.
You can follow DJ DC on Instagram now to know about his upcoming performances.