Disney announced 100 classic films for a princely $1500 on the Blu-ray Boxed Set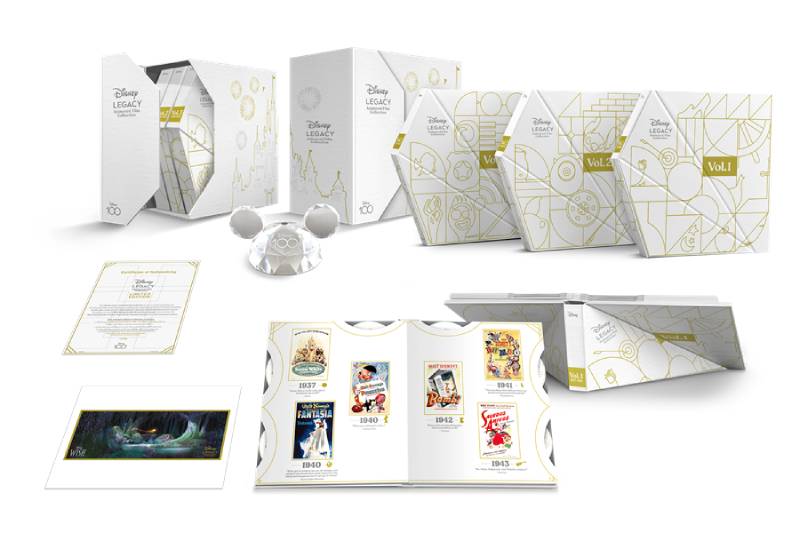 The illustrious powerhouse of animated entertainment, Disney, is set to once more awe generations of fans with an offering that encapsulates nearly a century of cinematic magic. Disney's 100th Anniversary Blu-ray Boxed Set includes 100 classic films for a princely $1500. Prepare yourself as the archives open to reveal a previously unheard-of collection that takes you through animation history's golden halls. The guide of family diversion has presented a colossal endeavor, welcoming lovers to set out on a visual excursion through the ages, incorporating a period that ranges from 1937 to 2023.
A significant announcement reverberated throughout the animated entertainment industry at the recent Destination D23 Walt Disney Studio Showcase. Disney announced that the Disney Legacy Animated Film Collection would be out soon. Not only is this extravagant gathering a treasure trove of animated narratives, but it also represents a time when animation progressed from its early stages to the grand spectacle it is today.
The collection, due out on November 14, 2023, is a sprawling journey that brings together Disney, Pixar, and Walt Disney Animation Studios' long histories. Disney has selected a selection from its archives that begins with the charming 1937 film Snow White and the Seven Dwarfs and continues through time to the most recent sensation, Elemental, which is scheduled to be the 100th film in this enormous collection. Pinocchio, The Rescuers, The Little Mermaid, The Lion King, Cars, Frozen, Lightyear, and Encanto are among the other films on the Blu-ray set.