Digital Marketer Jiten Thakkar shares Growth hacking tips for startups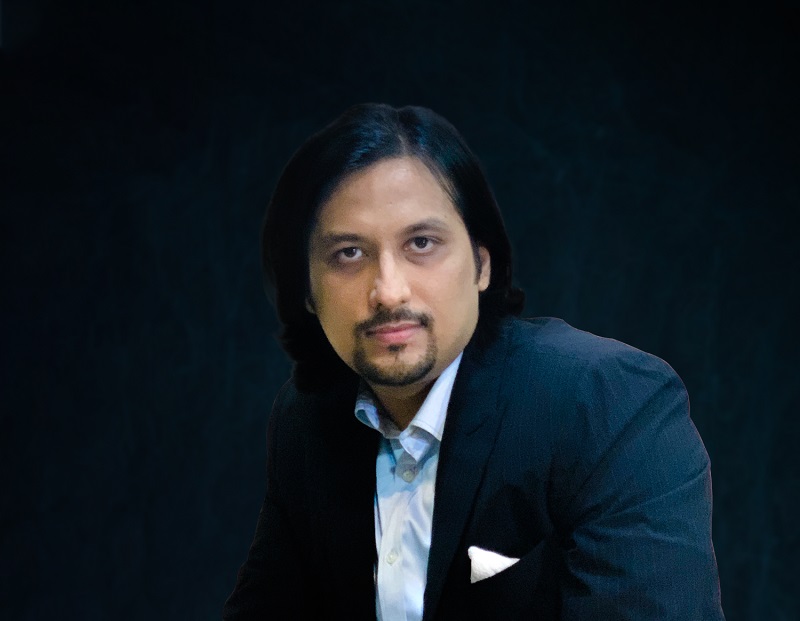 According to a recent research, an average internet user gets over 11,000 ads every month. This is a good number I can say, and with all this competition, businesses are always coming up with new strategies for survival.
For your digital marketing campaign to succeed in this era where businesses are so competitive, Jiten Thakkar has come up with growth hack tips that can help you stand out from the competition and increase your leads.
Blog, because your brand depends on it
Potential customers will love you more if you get in touch frequently. So if your business doesn't have a blog yet, create one as soon as today.
Blogging is not only affordable but also a simple way to connect with customers. Today, a large percentage of people use online platforms to get the information they need. And this is where you come in. But before you start blogging, this is one important thing that you have to pay close attention to;
Don't create amazing content in the first few weeks only to slow down your efforts a month later.
As soon as you win the attention of your readers, they would want to hear from you frequently. So the more dedicated you are in creating content the more paying your blogging will be. Eventually, potential customers will trust you and even refer your business to friends and family. The moment you disappear will also be the end of your relationship with the readers.
You have now decided that blogging is the way to go and your website is busy with visitors. The next step would be to see how visitors are responding to your blogs. And by the way, not all people who visit a website will respond, so don't despair if this happens.
Don't be ashamed of promoting your brand
Confidence matters more than anything else when it comes to digital marketing. You can ask for backlinks and guest posting opportunities. And you can also link back in return. Your confidence will end up drawing influencers and even attract the attention of your target audience.
Once in a while, it is permitted to take a break on your marketing strategy and analyse what really works and what doesn't. Which area are you performing very well? And which areas require a little or a lot of improvement?
Even when you realize that there are tactics which don't bear many fruits, don't panic. You also don't have to discard them and focus on other areas. At times, it may only be a little adjustment required and the underperforming areas will be shinning like stars. The key here is to look to how your strategies are performing and take the necessary action.
Email marketing can actually be related to a secret weapon. And do you know that it is also the most rewarding digital marketing strategy? Research again indicates that over 90% of people check their emails every day. And two-thirds of these people purchase a product or enjoy a service out of the emails they read. Just to give the exact figures, each 1$ spent on email marketing can have an ROI of up to $44. All you need to do is ask for emails.
Getting started can be a bit tricky for you, so to get those emails, here is what you need to do;
Host free webinars to collect emails
Use Facebook ads
Promote your newsletter signup on your website
Use popups to promote special offers among others
Gamification
Gamification is also a useful marketing strategy. Every human being wants to win and you can use this as a business strategy to further engage your brand. Ensure that your content is entertaining enough, but even so, don't forget to provide value. This gives you a chance to raise your brand flag higher. The best part about gamification is that it benefits both parties; your readers have fun, while you get the exposure you need.
You have done everything it takes, and know that your product is the best you can find around. Rather than having a negative impression about other businesses, why not integrate them? By doing so, you will benefit from a new customer base and the other company extends their solutions to increase buyers. It can even be advantageous if you integrate with a social platform. It will make it easier for customers to access you're your products and you will also have the chance to engage the audience and share content.
To summarize, growth hack tips for digital marketing involves making good use of technology. It revolves around the online marketing strategies you have to implement in order to attract more customers to your business. When starting out in digital marketing, put yourself in your clients' shoes. What do they really need? And if you are able to offer the exact thing they require, how can you reach this target audience? The more you engage with customers the more you know the strategies that work and those that don't work. In this way, you can successfully create a growth hacking strategy.
For more growth hacking tips or to learn digital marketing skills, you can follow Jiten Thakkar on below platforms:
Website: https://jitenthakkar.com/
Facebook: @iamjitenthakkar

Instagram: @iamjitenthakkar
Twitter: @iamjitenthakkar