DC's CinemaCon posters feature release dates and logos for upcoming films such as 'Black Adam and 'Aquaman and the Lost Kingdom'.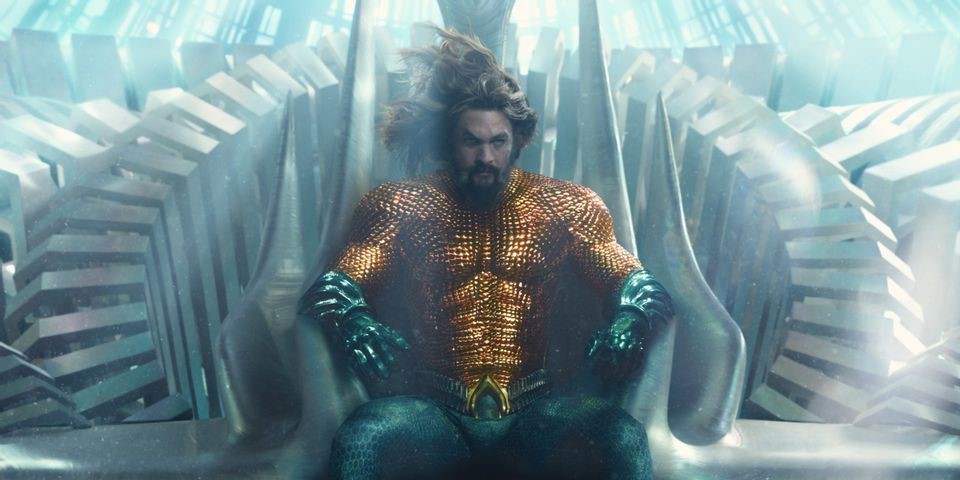 Warner Bros. and DC have unveiled all-new theatrical posters for a number of movies in the slate of their superhero projects, featuring upcoming movie logos as well as new release dates after several DC movies were delayed a few months ago.
CinemaCon, unveiled at a Las Vegas-based event that started earlier today, featured posters for Shazam !: Fury of the Gods, Black Adam, Aquaman and the Lost Kingdom, The Flash and the League of Super-Pets, with new theatrical posters Are the first to show the release window. In the center of all the posters is shared a black background with the movie logo, the release date of the given movie is sitting just below it. The panel of posters is booked with identical posters showing the Warner Bros. and DC logos in translucent blue on the left and right, respectively.
Although not confirmed, the inclusion of these posters in the program could indicate the large presence of these films in the program. It is also worth noting that all these posters are of films whose release dates were changed. DC has a number of movies scheduled for release that have not been affected by the changes made in March, and like the Xolo Maridueña-starrer Blue Beetle (set for premiere on August 18, 2023), they have a previously announced release date or are simply missing. Release date similar to the upcoming Batgirl HBO Max movie starring Leslie Grace. While fans are asking for new information about these projects, along with many others, it is unlikely that such information will come from the program about these projects.
The DC film line-up suffered a major setback in early March, with the release dates of each of the films on display changing, most of which were postponed for several months. The only movie that didn't get delayed was Shazam! Fury of the Gods, which had filled the void left by Aquaman and the Lost Kingdom since its June 2, 2023 release, was scheduled to premiere on December 16, 2022. The next film in this featured slate will be the League of Super-Pets, which will be released on July 29 after a delay from May 20, and will also be replaced by Black Adam with DC, which will now hit theaters on October 21. Aquaman and Lost Kingdom will hit theaters on March 17, 2023, and Flash will enter theaters on June 23, 2023, instead of November 4, although the future of Flash projects and Ezra Miller's participation in it is currently "taking a break" and its future in the franchise is down. Assessment after several incidents in Hawaii.
CinemaCon runs from April 25 to April 28, so stay tuned to Collider for event updates. Below you can see images of new posters for upcoming DC movies: