DC-Area Continues to Offer Real Estate Investing Opportunities Aplenty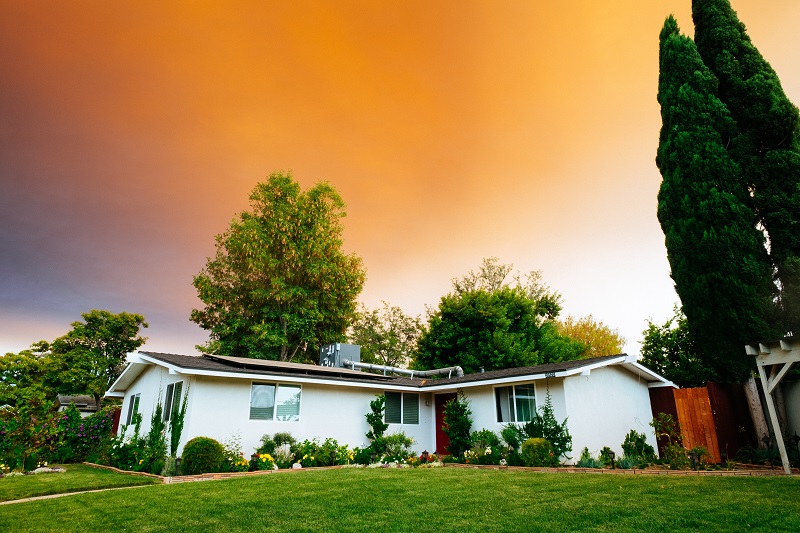 The Covid-19 real estate performance numbers are formally in and guess what? The Washington, DC area posted another record-breaking summer. In July 2020, the median listing price for homes in Maryland, Washington, DC, and Virginia increased 13% from July 2019.
I remember the early days of the shutdown well. The whole world seemed to stay still. As it often happens in the well-to-do areas, sellers held off on putting their homes on the market. Buyers were uncertain whether they are even in the position to buy. The real estate investors eyed the market suspiciously, unsure whether it's the right time to make their move. The question on everyone's mind was whether the demand would wither and would bring the prices down with it.
It turns out the pause was a blip in time. Just three months later, with the Coronavirus measures still in place, the overall volume in the DC area increased more than 7% from the last year, and the new listings went up by more than 20%. If you a real estate investor flipping homes for profit, once again you are competing with multiple offers.
But let me put that 13% appreciation into perspective. It means that if you purchased a property for $300K in summertime 2019, by now you would certainly have been at least $39K wealthier. Just consider it– you would have earned $39K by doing basically nothing.
Naturally, none of our borrowers are "doing basically nothing." They are hustling to find properties priced below market and build additional sweat equity by renovating them. And I want to get one thing straight. As a hard money lender in Maryland, there is one thing that we always tell our clients: do not count on appreciation when estimating the after-repair value of the property.
Still, the 13% appreciation is an incredible tailwind. What is really unusual is that the DC-area real estate market experiences such tailwind time after time, pandemics or economic downturn notwithstanding. As a matter of fact, it has been posting healthy appreciation for the last ten years, with the average sales prices rising from $374,000 in July 2010 to an impressive $470,000 this year. Even throughout the housing market of 2008-2010, when the real estate prices nosedived across the country, our location showed just moderate decline and recovered quickly.
This is why the DC-area remains one of the best places to grow rich investing in real estate. Whether you are looking to book your profits doing fixing and flipping homes or taking a more strategic and long-term approach by building your real estate portfolio, the fundamentals are there. You have both high-income jobs (welcome, the new Amazon headquarters!) and the job stability (thank you, the Federal government).
What's even better than despite the increasing prices, there are still areas that are pretty affordable. And the good news is that you don't need deep pockets to become a real estate investor. Private lending has been specially designed to democratize real estate investing. Our hard money loans in Maryland offer quick and easy access to private funds that put a newer investor on the same footing as a grizzled investor with deep pockets.
To a significant degree, the record appreciation rates experienced this year is a bi-product of the low supply of properties available offer for sale. As it typically occurs in the upscale markets, the sellers can put off on offering their residence if they view the conditions not to be optimal. This is specifically what occurred when the government of Washington, DC, Maryland, and Virginia have announced the quarantine actions in Spring 2020: those who can eliminate their houses off their market or postponed listing them entirely.
Take wholesalers who put a property under contract in March, right before the Coronavirus steps strike our location in honest. It unnerved off not just sellers but also prospective buyers, particularly those looking for a property to flip. You lower your price.
Normally, the DC real estate market, despite all of its splendor, does not supply a simple and quick course to riches. The competition among investors is high, and it takes both time and effort to identify the right property to flip. Nevertheless, the overall quantity of the DC-area real estate transaction picked up 7% from last year, and the fresh listings are up by more than 20%. This is a vibrant market with all the best fundaments to generate income both in the short (fix-and-flip) and long-term (buy-and-hold).
Loss is an excellent time to seize a building to flip and have it prepared for the spring market. As a private lender in the DC location, we have your back with neighborhood expertise, excellent pricing, and incredible personal solution.