Darnyelle Jervey Harmon is helping CEOs build a business to fund the life they crave with her firm INCREDIBLE ONE ENTERPRISES, LLC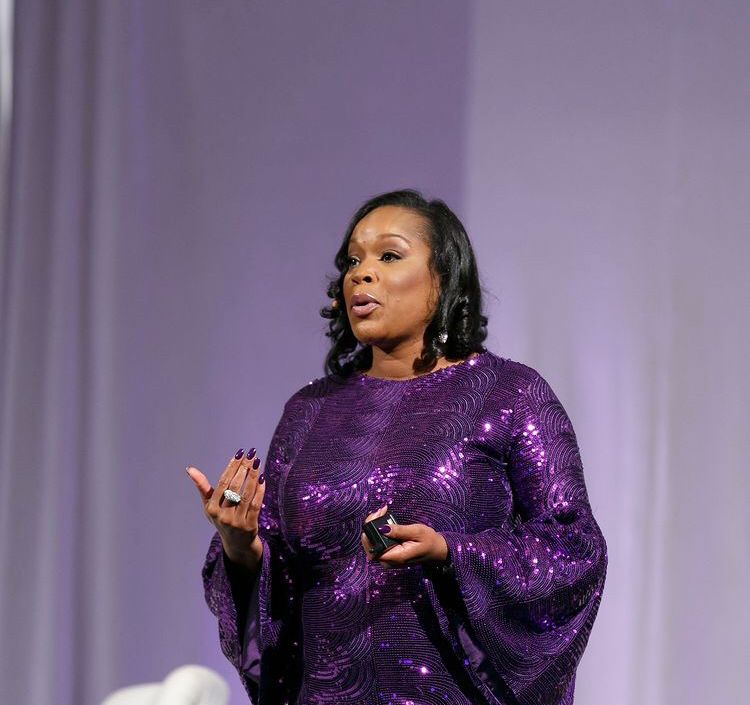 Darnyelle Jervey Harmon is an award-winning author, speaker, and business strategist whose work has been featured in Essence, Black Enterprise, Forbes, Success, and O Magazines.
She is also a business growth strategist. She helps entrepreneurs become multi-six or seven figure CEOs in 12 months or less through her consulting firm, INCREDIBLE ONE ENTERPRISES, LLC. Her company specializes in helping CEOs build a business to fund the life they crave by combining spiritual principles with business growth strategy.
Incredible One Enterprises LLC has been known for disrupting the industry and their clients have the results to prove it. For more than 10 years, Darnyelle's commitment to excellence and significance has shaped the programs they offer, the team they hire, and the way they show up fully for their clients.
She spent a total of 12 years with the company before she realized that she wasn't born to sit behind someone else's desk.
Her first attempt at business ownership wasn't successful since she ended up filing bankruptcy and going back to work. Eventually, Darnyelle decided to get serious about starting her business and began applying what she learned when she got her MBA in marketing. Within 3 years of returning to her business full time, Darnyelle was running a million-dollar company.
Darnyelle's journey began at a financial services company where she progressed from providing high-level customer service to the Vice President in just three years.
She spent 12 years at the company before realizing she wasn't born to sit behind someone else's desk. Eventually, she gave up her business life. After that, she spent a few years at Mary Kay Cosmetics where she worked hard until she acquired two pink Cadillacs and built her own unit to become a leading sales director in the state of Delaware.
Harmon is clear about why one should make millions. According to her, one should make millions not only because they want to pass it on as an inheritance. People have to make millions to see the change they want to see in the world.
Harmon is also a multi-faceted person. Three to five years from now, she sees herself doing more than what she is doing now, namely being a philanthropist, best-selling author, award-winning CEO and one of the most sought after speakers.