Creating a Recognition Program for Outstanding Teachers in the Community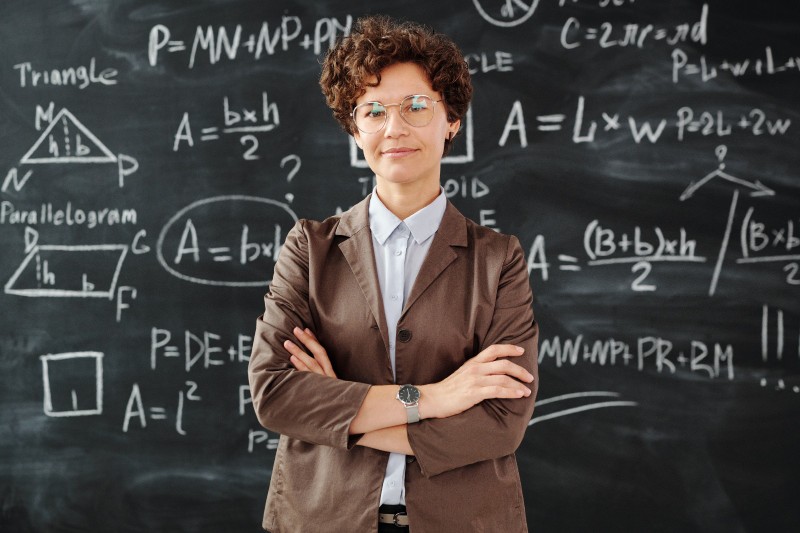 The future of our communities is significantly shaped by education, and our teachers are at the forefront of this crucial job. They give our pupils the information, abilities, and self-assurance they need to succeed as they inspire, challenge, and mentor them. Yet teachers frequently need to be more appreciated after making significant contributions.
It's time to celebrate our excellent teachers and unleash the power of praise. By highlighting the contributions of outstanding teachers, we can demonstrate the positive effects they have on our students and communities, increase morale and motivation, recruit and keep talented teachers, advance an excellence-focused educational culture, and foster personal and professional development.
A recognition program for outstanding teachers is a formal initiative that seeks to acknowledge and celebrate the achievements of exceptional educators within a community. This program aims to recognize and honor teachers who have excelled in their field through great student results, instructional strategies, and community service.
It is essential to recognize exceptional teachers because it gives them a chance to highlight their accomplishments and the positive effects they have on their pupils, coworkers, and the larger community. It aids in raising spirits, boosting drive, and luring and keeping talented teachers. Additionally, praising outstanding educators supports the development of an excellence-centered educational culture that fosters individual and professional development.
Several factors make it crucial to acknowledge exceptional teachers, including:
Increases morale and motivation: One of the best ways to increase morale and motivation is to acknowledge the accomplishments of excellent teachers. Teachers are more likely to be content with their professions when they feel respected and rewarded for their devotion and hard work, which is crucial for drawing in and keeping outstanding educators.
Attracts and retains quality educators: Recognizing outstanding teachers helps attract and retain quality educators, particularly in areas where competition is high. The appreciation program shows the community's dedication to educational excellence by highlighting the accomplishments of outstanding educators.
Promotes a culture of excellence in education: Recognizing outstanding teachers helps promote a culture of excellence. The recognition program acts as a potent reminder of what is attainable and required in terms of student outcomes and teaching methods by spotlighting the accomplishments of excellent educators. This motivates educators to pursue greatness and constantly advance their abilities and knowledge.
Promotes personal and professional development: Recognition programs frequently incorporate professional development opportunities, allowing educators to learn from their colleagues, network with other professionals, and further their education. When they receive praise, teachers are inspired to consider their accomplishments and make new goals for the future.
Encourages community involvement: By giving teachers, students, parents, and other stakeholders a chance to nominate colleagues they think merit recognition, recognition programs promote community involvement in education. Order to create a welcoming and inclusive environment for students and teachers; this encourages a sense of community ownership and investment in education.
Teachers are often referred to as true unsung heroes of society. Learn more
Let's now discuss the essential elements of a recognition program:
Criteria for selection: The criteria for selection are the standards teachers must meet to be considered for recognition. These requirements must be precisely stated, pertinent, and quantifiable. Examples of selection criteria include instructional strategies, student progress, volunteer work, and professional development initiatives.
Process of nomination: The recognition program's nomination process is a key element. It offers a venue for teachers to be nominated by students, parents, and other stakeholders as deserving of praise. To promote justice and equity, the nomination procedure should be easily accessible, transparent, and consistent.
Recognition ceremony or event: The recognition ceremony or event is the final component of the recognition program. The community has the chance to honor and recognize the accomplishments of exceptional teachers at this event. The ceremony or celebration must be thoughtfully organized, inclusive, and significant.
Let's now discuss ways of implementing a recognition program:
Involvement of key stakeholders: The effectiveness of the recognition program depends on involving important stakeholders such as school administrators, teachers, parents, and community members. To guarantee that the program is well-designed, well-implemented, and well-received, these stakeholders can offer invaluable input, support, and resources.
Marketing and communication plan: A solid marketing and communication plan is required for the recognition program to be successful. This should contain a concise explanation of the program's goals and advantages and a strategy for promoting it to educators, students, parents, and other key stakeholders.
Funding and resource allocation: The finance and resource allocation for the recognition program is essential. It should be sufficiently funded to guarantee that the program is well-designed, well-implemented, and well-accepted. This can entail obtaining funds from several places, including the local school system, corporations, and community organizations.
Ongoing evaluation and improvement: The recognition program's crucial component is ongoing review and development. This entails regularly assessing the program to ensure it fulfills its purposes and adjusting as needed. Maintaining the program's relevance and effectiveness over time is also ensured by ongoing evaluation and improvement.
A significant investment in the future of education and the larger community is the acknowledgment of exceptional teachers. The appreciation program shows the community's dedication to educational excellence by highlighting the accomplishments of outstanding educators. The program may continue to develop and flourish through constant review and refinement, ensuring that it remains applicable and efficient for years to come.