Cirque du Soleil star and parkour expert, Rikki Carman announced as So Breezy Babe Magazine's signed model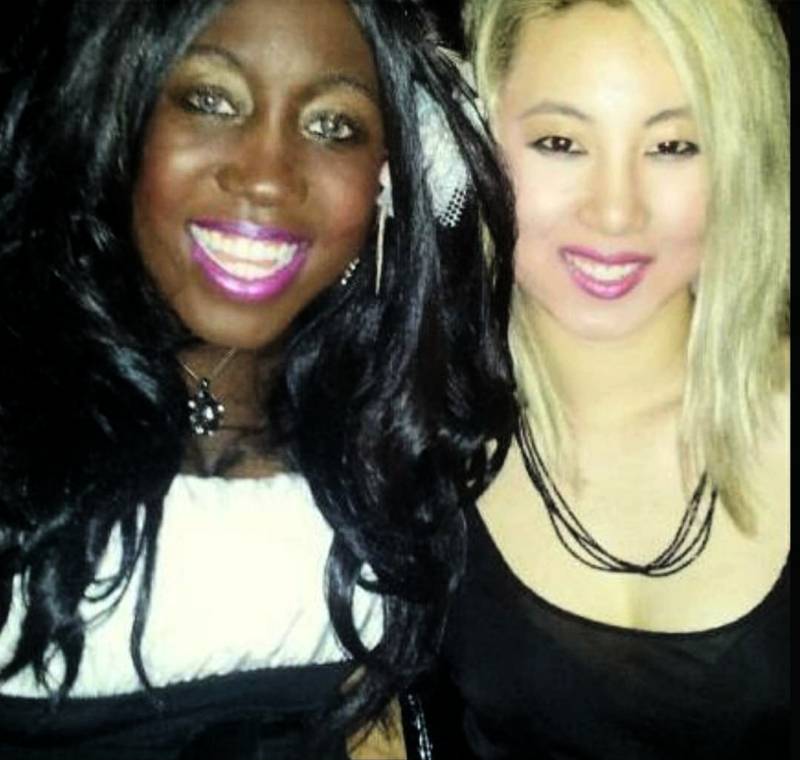 The Crowd goes wild. There is screaming, cheering,a cacophony of applause. The Crowd goes silent.They are watching death defying twists and turns and leaps and physical athleticism! The Crowd goes wild, and so did So Breezy Babe Magazine. Why? Because when you watch a performance by Cirque du Soleil's Rikki Carman, that's exactly what you do.
Princess Saydah, co-founder of the exclusive lifestyle magazine and blog So Breezy Babe, announced that the publication has signed model, Cirque du Soleil star and parkour expert, Rikki Carman, as the face of So Breezy Babe 2021. The magazine also signed a promotional contract with model and acrobat, Julia Henschel, for 22021. Immediately after, Carman and Henschel debuted their first So Breezy Babe promotional video to views of over 800,000 on the magazine's website. The publication was launched just three months ago by two friends in the Hollywood entertainment industry. Coming in 2021, the magazine will bring readers exclusive content and free giveaways for those that subscribe. The publication will also feature celebrity interviews.
So Breezy Babe is dedicated to enlightened readers that want to live well and keep their mind active. Individuals will find a wide range of content that changes weekly from tutorials on cocktails, cooking and fitness, to exotic destinations, decorating and gifting. Fun is an essential element of the publication and an entire section is dedicated to random trivia, historical facts or philosophy.
Blog posts are updated almost daily on subjects and topics that run the gamut on all aspects connected to lifestyle for trend setters, food lovers, fitness aficionados, beauty buffs, and anyone that wants to learn something new. So Breezy Babe had even begun to feature select articles from a biologist from USC (University of Southern California).
So Breezy Babe is the creation of Princess Saydah and her business partner, Rose. Princess Saydah is the tribal princess of the Bassa tribe in Liberia, West Africa. Her father is the chief and her family members work in the upper echelons of Liberian government. One is a diplomat and the other works for the president.
An international Billboard recording artist, Princess Saydah is no stranger to the music industry. She began running Zu Films Inc. at the age of 26, a joint partnership with the Wu Tang Clan. She operated the label for eight years, securing a Grammy consideration and a Billboard-charting hit on the Upcoming 100 charts.She had number one hits on national charts and videos that received millions of views. Princess Saydah also signed a worldwide distribution deal with COMCAST NBCUniversal via Bongo Boy. Her music plays on Roku TV, MTV2, and international television programs.
The signing of Rikki Carman as the face of So Breezy Babe magazine marks a significant benchmark in the publication's popularity and increasing readership. The magazine has quickly emerged as a go-to source for people that want to live well, be mentally stimulated, and have fun doing it.According to Princess Saydah: "We love writing about our passions, what interests us, what interests others, and sharing all of our thoughts with readers. So Breezy Babe is truly our own passion project, gaining more and more traction each day. We hope you enjoy browsing our site and all the unique content it has to offer. Take a look around; perhaps you'll discover what fuels you as well." And with that, just like that, with the dashing good looks of Julia and Rikki , the dazzling of celebrity star power, and views soaring into the millions, the crowd goes wild. For more information, visit us on the web at www.sobreezybabe.com.