Chef Adam Schihab's Personal Instagram A place to learn and explore the wonders of food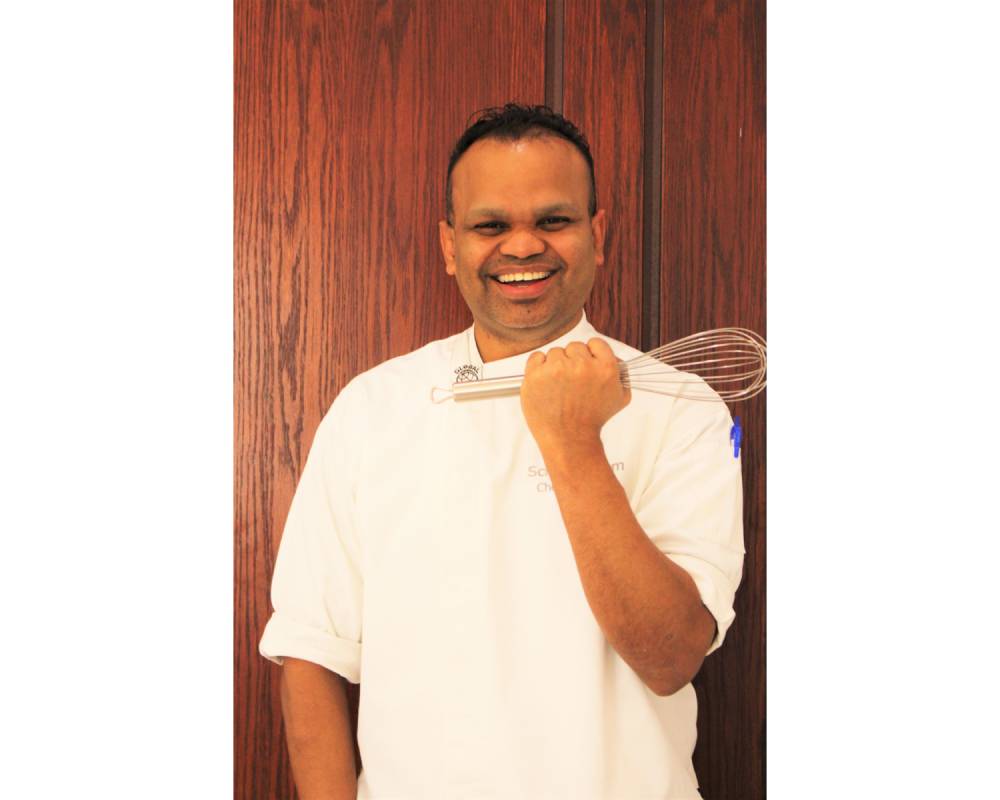 For a foodie or a struggling chef-to-be, we highly recommend checking Chef Adam Schihab's personal Instagram account.
Chef Schihab, a world-renowned chef extraordinaire, food inventor and food influencers who made his way to the top in the global food industry in his two decade long career.
Originally from the Maldives, this island chef has worked in many countries worldwide, currently residing in Saudi Arabia and working in the famous Vanille Restaurant in Al Khobar. He has in his career worked on many dishes in all food areas, sweet, savoury and more. He is adequate in creating traditional dishes to their perfection, has even put up his own spin on various dishes and introduced the world with some unique takes of his own.
His culinary expertise is the talk of the town; he won numerous awards and was invited to top restaurants of the globe to work; he guest appeared in many talk shows and launched many ventures. From just an assistant to now a head chef, Chef Schihab's has come a long way.
One of his recent endeavors was to launch a chef network on Instagram to facilitate learning and a collaborative platform where masters of culinary skills share their creations and knowledge to inspire global masses and help them in their journey of food. Many opportunities opened up for individuals; in fact, the chef collaborated on many ventures along with other global experts.
From the community he creates to his much requested published recipe book "The Islander Chef" made the chef realize that people are passionate about food and culinary expertise and want to learn, explore and create the possibilities food has to offer.
Hence he took to his own personal Instagram account to bridge the gap of people wanting to learn and having the opportunity to learn. Therefore through his account, he provides access to the masses to have an insight into how the professional industry works. His account is filled with curated recipe tutorials that are easy to follow and cover many cuisines and courses. His account also has a massive gallery of food photography to keep masses hooked to the world of food by salivating their palette and tempting their eye.
His account Instagram handle @adamschihab can be considered a mini cooking show, but the best part of this variant is that you can learn delicacies from all over the world most easily and conveniently. From sweet treats like chocolate gateau royal, macaroni, and lemon meringue pies, to savory dishes like tender Filet Mignon, this chef extraordinaire never fails to impress with his videos.
He also shares attractive branded "Global Chef Tips" and encourages people to experiment with staple ingredients. And his account is not limited to culinary expertise only; he also uses food to talk about an important issue, create awareness and built a strong community. His recent post related to Covid and Lockdown was much-needed guidance, to say the least. Children specifically have gotten dependent on digital screen from school to communication to leisure all has been facilitated by digital screen he figured that the dependency is something that needs to be catered for the future betterment; hence he shared a video to start a campaign "Cooking over Screening", a way to substitute screen time with something more productive which can be thoroughly enjoyed by kids.
So all in all, Chef Schihab's account is not just another food blog, it is much more, and during these unprecedented times, we highly encourage you to get acquainted with it; it is one of those platforms that keep you entertain, engage and productive.
In his own words, the islander chef says, "I don't do my cooking or baking for the sake of money; I do it because it is my passion", so honour his passions lets shower some love and support is his journey of making a world a better place through building a community via love for food.