Charting a success story as a self-driven and determined singer, enter Chitranshi Dhyani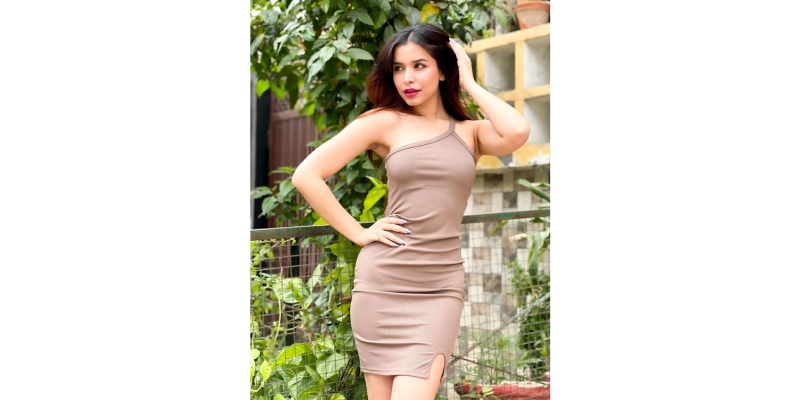 The 24-year-old is all set to rule music charts with her upcoming songs.
Having the visions to attain specific goals in life is one thing, but making tough choices and being persistent in achieving one's dreams and goals to turn those visions into a reality is a different game altogether. People have had to surrender to their dreams and work rigorously to become the success stories they always dreamt of being. Taking inspiration from many such success stories in the music industry of India, Chitranshi Dhyani, too, dreamed big. She dreamed of becoming a skilled singer and someone whose songs could be listened to consistently or songs that people could easily hum. This motivated her to take gradual steps towards becoming a singer, and today with the tremendous love she has gained with her debut track "Shaqi Balma," she only is pumped with more energy to create many more bangers.
Shaqi Balma is not just special to her because it is her debut song, released in 2021, but it is also special to her because she got the opportunity to work with famous singer Salman and work under OSM Records, with whom she is signed now. In 2016, the Roorkee girl began with modelling by participating in a pageant and did several brand shoots as well later. The very next year, she started featuring in videos with popular YouTuber Amit Bhadana, which even went viral. Then, she did Punjabi music videos like Mahiya by Sunny Kahlon, Saroor by Manavgeet Gill, Nira Patola by Kamal Khan, and Chingam by JSL Singh.
As a singer, Chitranshi Dhyani has never left a stone unturned to mesmerize listeners with her euphonic sound, and thus now, with her quality to offer uniqueness to people, she is looking forward to coming up with a few tracks that can further strengthen her presence in the Indian music industry as a rising music artist.
"I have been offered many exciting projects that I can't wait to dive into soon to create something that people would feel compelled to keep listening to," Chitranshi Dhyani (@chitranshi_dhyani) says.