Challenging Songs Are The Best learning Experience | Raj Surani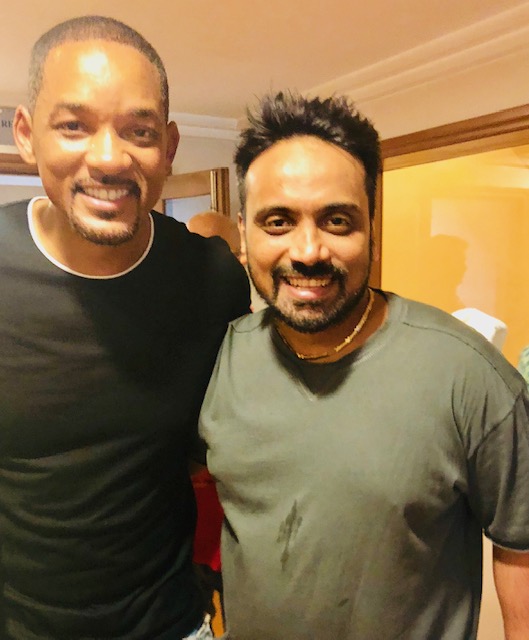 Life is about challenges along the way keep moving forward, and savoring the journey. The challenges in our life make us stronger we just need to be accepting them although they might seem very big at the moment. Dance Coordinator and Director of Octopus Entertainment Raj Surani shares about his challenges about leaving dancing and working as a Dance Coordinator. Raj also had faced challenge as a song coordinator. Raj shares "I would say All The Best title track was the most challenging one.'' As he had to arrange 300 dancers for the track and take them safely to Hyderabad. Also, he had to take care of their stay and make sure that they reach on time for the shoot. And the reason for him to feel it was challenging was because he had to do this on his first day as a coordinator.
Soon a major change happened about the way dancers were treated till then. As Raj suggested the producer to take all the dancers by flight rather than a train or a bus because the expense will increase in order to take care of the food and everything of the dancers. ''After that dancers have been traveling by flight only." Raj says.
Ae Dil Hai Mushkil's Breakup Song was difficult for Raj as he had to arrange a big cast and so was the film Robot. In the movie the dancers had to dress up as robots and dance. Raj said it was difficult to find such dancers who could dance like robot. Raj further discloses about his database of dancers from which he gets appropriate dancers for a project.
Raj was also coordinating for dharma production's film Kalank and Student Of The Year 2 and many more. He required dancers for five songs in both of them. They required young faces who looked like students for Student Of The Year 2 and for Kalank they wanted a vintage look, a look from an old era as the song was set in a brothel. He said "We couldn't simply use same set of dancers for both films; and Karan Johar is particular about the dancers in songs as well." It was challenging but a good experience Raj further says. And unfortunately, Kalank turned out to be the last film of late Saroj Khan ji.
Raj was with Will Smith when he came to India. It was indeed a big moment for Raj and his team. Reflecting on his journey Raj said luck and hard work both are important. Everyone does hard work but luck is needed. You need the right person at the right time to succeed further in life, even if it is a small advice.
Soon Raj surani will be debuting as a Producer. Details about the same will be revealed soon.