Black History Hip Hop, R&B, and Good Health Rap Artist, Ernest Cooper Made His Way to Success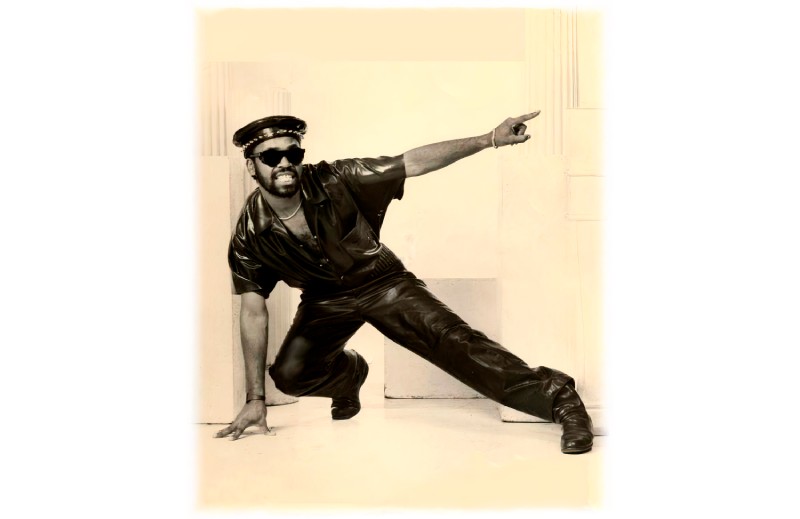 While the musical achievements of African-Americans in America are frequently highlighted, the identity of hip-hop culture is also crucial to African-American history. Hip-hop is a result of the generational authenticity of Black teenagers in northeastern America and the evolution of music in the African American communities.
It is a common belief that rap sounds negative and has negative impacts on one's brain and behavior. However, many rappers tried to clear people's misunderstanding by highlighting the misconceptions regarding rap. One such rap artist is Ernest Super Cooper. He is a rap musician that uses positive messages to convey joy. He's making a name for himself in the music industry by writing upbeat rap. He has committed his life to rap for health, creating music videos and radio jingles about anything from heart disease prevention to proper diets and healthy food choices. Cooper grew up on a farm outside Weeksville, North Carolina. He moved to the Bronx in New York.
Ernest Cooper, better known as "Super Cooper" and Sgt. Cooper, is an African American rapper, record producer, and book writer. Cooper combines a sensory overload of positive energy with the accomplishments of some of history's greatest notable black superheroes. Super Cooper released Real Life Super Heroes 1 on July 28, 2018. It is a book that mixes his realistic illustrations of history's greatest heroes and freedom warriors with uplifting and inspirational remarks. These real-life superheroes altered the course of history. Their inspiring efforts for equality, fairness, and tolerance have had an impact on people all across the world. Even now, painters, poets, and musicians paint elaborate portraits of these heroes. Cooper integrates and embeds positive energy in this amazing collection, showing the exploits of some of history's greatest heroes and freedom fighters.
History is brought to life not just via the written word, but also through song and images. People can learn about history via the sights and sounds of a writer who wants to bring these historical figures to life. Many rappers are known or suspected of having gang ties which is not always true. While the majority of the things they rap about are their own.
Cooper's book, Slave to Hip Hop is devoted to his wonderful family, his family tree, and its deep roots. His great-grandparents were enslaved African Americans. From generation to generation, Cooper grew up working on farms in Weeksville, North Carolina. As the son of a sharecropper, he was a young semi-slave kid because Cooper labored in the same fields as his great-grandparents. He has produced a positive message about Hip Hop and RnB music style. Since then, Cooper has been studying, composing, recording, and performing positive message hip hop. This one-of-a-kind book begins with cooper's 5th Great Grandfather and the Revolutionary War and continues through the Civil War when his great-grandfather was enlisted into service. He was a founding member of the Union Army of Colored Troops from the Elizabeth City region of North Carolina.
Cooper and his family's more than a century of post-Civil War experience had a significant positive impact on their lives. Cooper built his work on public service, professionalism, and positive ideas worldwide. As a result, he has comprised a selection of Black History rap songs, Good Health rap jingles, and Positive Message Hip Hop and RnB.
His books also include downloads of Hip Hop and R&B music. Ernest encountered a lot of people who came to him for health care, and he believes that educating them about eating correctly to avoid cancer, heart disease, and other health issues would help him do his bit. Cooper began his recording career with Demetrious and the Gladiators, one of the last artists to work with music composer Lawrence 88 Keys. The group later separated, and Cooper went on to become a solo artist known as Ernest Super Cooper. Cooper does health research and writes rap jingles to teach people how to keep their bodies happy and healthy.
Cooper worked as a sergeant at the Albert Einstein Hospital, College of Medicine, and Montefiore Medical Center's Security Department. He has subsequently penned songs and jingles on stress, smoking, criminality, and nutrition. However, health messages may be shaped by using a range of communication channels, such as mass media or interpersonal, small groups, through positive music or community-level initiatives. Ernest Super Cooper, being a rap artist has taken an influential initiative to boost the confidence of his listeners through rap music.