BHAGWAN SINGH: The person who won the hearts of many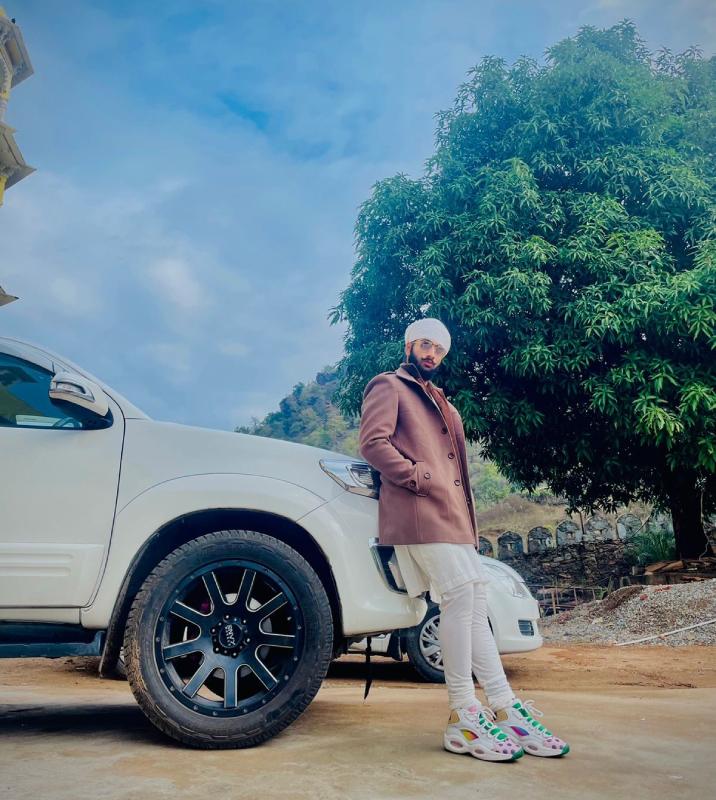 BHAGWAN SINGH who belongs from ROOPNAGAR, Punjab is 18 years old singer who recently sung a famous song which is MERI HO JAWE on YouTube on 30th April 2022 which has achieved 150k views in just a short span of time.
He has done his schooling from Genius international public school and he is currently studying in Chandigarh GGDSD College and is quite a prodigy among his friends after he has achieved his success as a musician and singer. BHAGWAN is also a National DEU BALL CHAMPION and has also played cricket and badminton for his state.
He is both the calm and the storm. There's something peculiarly tranquil about the way he talks and moves. Not a word is spoken out of context, not a demand made out of habit something you barely expect from 18 year old person.
BHAGWAN SINGH is dynamic and forward-thinking as an artist and is fierce in his determination to make a positive change in the world through his music. Much like he balances space, he seeks to create art that can create a balance between his urban fans and those who are more traditional. It's a very millennial approach to an age-old industry, and it's a journey to map.
He is very diligent about his norms and culture since belonging from a Sikh family he has always believed in that one can take his culture and his passion both hand in hand also he has sung a latest song on The Turban which spotlight that how proud he consider himself being a Sikh. The clasp of the song is very captivating which construe that we tie turban on our heads because we are quirky from others.
It's not an overnight process," BHAGWAN says. "If he started telling people that he is an independent artist, they won't know what it is. India mein˜independent music' term hi naya hai (In India, the term ˜independent music' is still new to a lot of people.)" Because when the definition of ˜independent music' changes depending on who you ask, the process of creating an identity around it is more complicated than one might think.
One thing for sure we can say after listening to his voice that hard work and dedication always pays off.
For more details follow BHAGWAN SINGH
INSTAGRAM- Bhagwansingh03_
SNAPCHAT- Itzme.bhagwan
FACEBOOK- BHAGWAN SINGH