Best Dental Clinic in India- Amaya Dental headed by Dr. Khushboo Mishra Gold medalist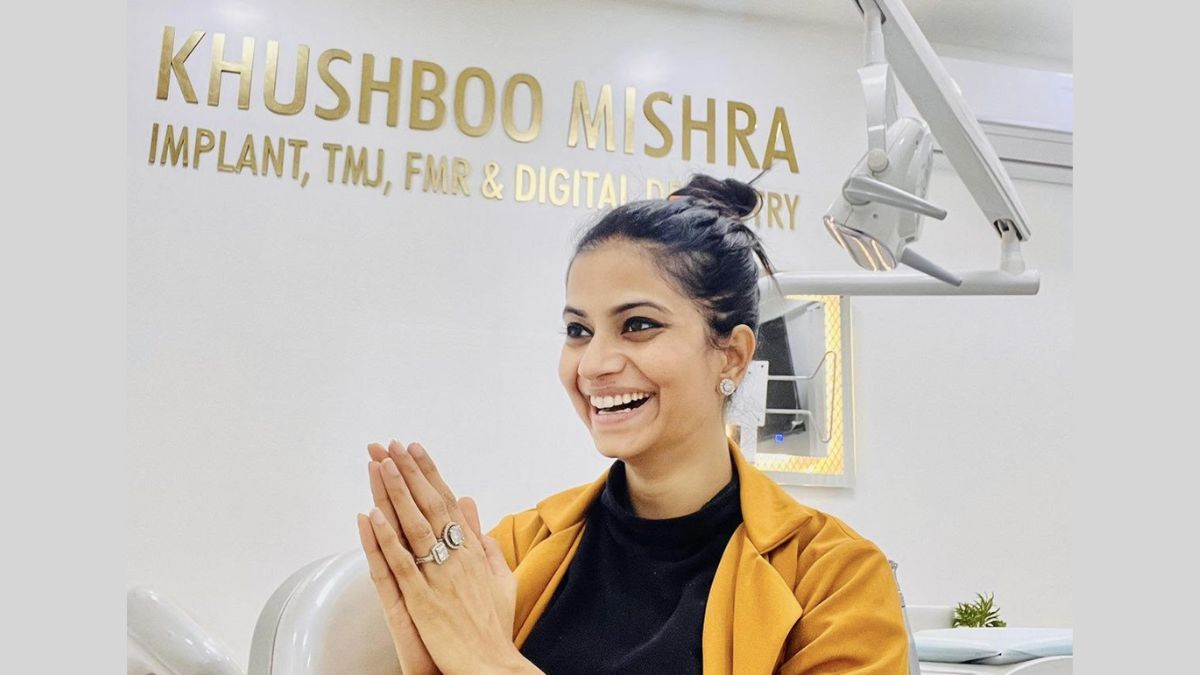 New Delhi, December 03: Amaya dental clinic is one of the best and modern advanced technology equipped dental clinic in India. Recently, Amaya dental clinic has been felicitated by IIA for best emergency dental clinic in India with the best dentists or specialists.
On 10th September 2022, in recognition to continuing excellence in society, AMAYA DENTAL CLINIC awarded at IIA conference as the With ultra modern facilities, Amaya dental clinic best dental clinic in India has earned a prestigious title in dentistry globally.
What makes Amaya Dental Clinic as one of the best India's dental clinic have been elaborated as following:
SAFETY AND STERILISATION PROTOCOL AT AMAYA
Sterilization is an essential step in the reprocessing of reusable dental instruments that have become contaminated, or are potentially contaminated, with saliva, blood or other biological fluids. This includes dental hand pieces. The aim of sterilization is to break the chain of potential cross-infection between patients by killing micro-organisms, including spores. However, prion proteins are not fully deactivated by the sterilization process. Therefore, effective instrument cleaning is particularly important to physically remove contamination, including prion proteins, prior to sterilization.
Sterilization using a steam sterilizer is recommended as the most efficient, cost effective and safe method of sterilizing dental instruments. We have word with the specialists at Amaya Dental for the sterilization protocol been followed there, and they mentioned following guidelines for sterilization.
They ensure all items to be sterilized are clean and dry before placing them in the sterilizer chamber.
They change their gloves and plastic apron before handling the cleaned instruments, remembering to wash their hands or use alcohol rub on visibly clean hands before putting on new gloves.
They transfer instruments to the sterilizer as soon as possible after cleaning, thermal disinfection if a washer-disinfector is used, drying and inspection for cleanliness and functionality. Only wrap instruments before sterilization if using a vacuum sterilizer.
Amaya Dental, welcome you all with strict hygiene protocol recommended by the Ministry of Health & Family Welfare (MoH&FW).
QUALITY BASED TREATMENT APPROACH TOWARDS PRECISION
Amaya Dental believe in providing quality treatment at affordable costs. They strive towards perfection and the treatments they give here are always towards precision. The treatment outcome mainly depends on the modes, materials, methods, devices, strategies etc. used for the treatment planning as well as the treatment. And to provide quality treatment with precise results, they use the best quality treatment modalities, the best dentists, the best modes of treatment. By all this they ensure quality treatment for their patients. They follow the most up to date treatment modalities to give you the best treatment possible. Their practice and treatment plans are strongly based on the belief that prevention is better than cure.
At Amaya Dental Clinic, one of the best dental clinic in India, doctors are experienced and will present to you the most effective in-office and at-home preventive strategies using advanced audio-visual aids and hands-on models specifically designed for every patient.
It is easier for you to know more about your oral health. Together, we can ensure that your beautiful smile is preserved forever.
INDIA'S FIRST EVIDENCE BASED PRACTICE DENTAL CLINIC
Evidence-based treatment is defined as any therapy that's proven its effectiveness during peer-reviewed scientific experiments. The main goal for the evidence based treatment approach is to provide quality treatment. For any treatment to become evidence-based, it requires in-depth academic and scientific research. The effectiveness of the treatment modality must be demonstrated in more than one study, and it must integrate medical-based research and patient experiences and values of the clinical provider.
Amaya dental clinic is India's first evidence based dental clinic and we are happy to provide you with the best and quality treatment.
EQUIPMENT AND TECHNOLOGY
Amaya dental clinic is equipped with ultra modern equipment and technology.
Dental Implants
Invisalign
Digital Smile Designing
TMJ Disorders
Laser dentistry
Pediatric Dentistry
Full Mouth Rehabilitation
Teeth Whitening
ALL SPECIALISTS UNDER ONE ROOF
Dr. Khushboo Mishra, gold medalist obtained her Bachelor of Dental Surgery from Krishnadevaraya College of Dental Science and Hospital. She graduated at the top of her class and was the various subjects rank holder in Rajiv Gandhi University of Health Science. She ranked Number one in general medicine subject in RGUHS followed by many subjects.
She pursued her post graduate education at the Bangalore where she completed three years of post-graduation Prosthodontic training at the BIDS where she specialized in full mouth rehabilitations, dental implants, veneers, crowns, bridges, inlays, onlays, dentures, tmj and many more.
Instagram- khush_jha16